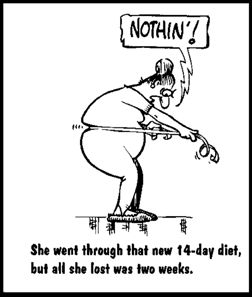 I'm addicted to fad diets. This aha! moment hit me last night after doing some reading. Yes, there are certain foods that when eaten, cause me to feel unbalanced on all levels, but the core addiction is to fad diets.
I love the thrill & excitement that precedes a new diet. I drool with anticipation when I come up with meal plans, exercise routines & food substitutions. I can't get enough of what each one promises: the Thin Fantasy I have about what my life will look like when I finally lose the last 20 lbs.
In my fantasy, I feel: empowered, confident, warm, safe, strong, proud, self-assured, secure in myself, invigorated by being alive, passionate, happy & calm & peaceful, trusting of & trusted by others, accepting of my self & acceptance from others, spontaneous, creative, independent, intelligent, competent, like a leader & not a follower, purposeful. I want more of these in my everyday life.
More importantly, I want my need for human connection (e.g. affection, appreciation, closeness, support, trust, etc.) to be met. I want my need for honesty, integrity, & authenticity to be met. I want my need for autonomy, play, well-being, & inner peace to be met.
I can't use fad diets & Thin Fantasies any more, but I also can't imagine how I'm supposed to quit using them. Fortunately, I've got OA in my corner, both on SP & IRL. Here's to finally recovering from disordered eating & being free from food/weight/diet obsession!