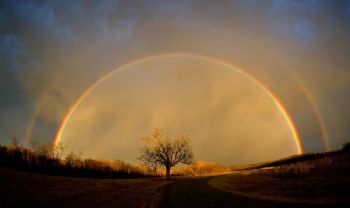 LAST WEEK WAS A TOUGH WEEK. I THOUGHT I HAD FIGURED OUT WHAT WAS CAUSING MY PLATEAU. I INCREASED MY EXERCISE TIME AND STARTED TO WATCH MY SODIUM. THE FIRST WEEK IT SEEMED LIKE IT WAS WORKING. I LOST 2 LBS. I WAS SO EXCITED. I FINALLY FIGURED SOMETHING OUT THAT WOULD HELP.
SO I CONTINUED ON. THE NEXT WEEK , I WEIGHED AGAIN ,AND GAINED 1 LB. OK, THAT SENT ME ON A REAL SPIRAL. ISN'T IT CRAZY. I KNOW THAT IT COULD HAVE BEEN A BUNCH OF DIFFERENT REASONS THAT THE SCALE SAID I GAINED WEIGHT. I THINK I WANTED AN EXCUSE TO BINGE. I DON'T KNOW WHY EITHER. I HAVE FELT SO MUCH BETTER SINCE I STARTED DOING ALL OF THESE THINGS. I CAN TELL THAT I AM STRONGER AN THAT MY BODY HAS CHANGED. I FEEL LEANER AND MORE MUSCULAR.
I SPENT LAST WEEKEND AT A FESTIVAL FOR OUR SMALL TOWN THAT I HAVE BEEN GOING TO FOR 50 YEARS. I ATE THINGS THAT I SHOULDN'T , BUT NOT TO EXCESS. BUT THEN COME TUESDAY I WAS SICK. IT FELT LIKE THE FLU. IT LASTED 2 DAYS. THE THIRD WASN'T SO BAD SO I RODE MY BIKE. ALL AND ALL I ONLY MISSED 2 DAYS OF MY CARDIO LAST WEEK, BUT I COULD TELL THAT I WASN'T DOING IT. ISN'T IT STRANGE, THAT WE SPENT MOST OF OUR LIVES STAYING AWAY FROM EXERCISE AND NOW THAT WE ARE USED TO IT ,WE REALLY MISS IT WHEN WE DON'T DO IT.
I HOPE I'M NOT RAMBLING TOO MUCH. I'M TRYING TO PUT MY THOUGHTS DOWN IN A ORDERLY WAY, BUT IT DOESN'T SEEM TO BE HAPPENING.
SOMEONE ON ONE OF MY TEAMS TOLD US SOMETHING THAT I HAD NEVER THOUGHT OF. SHE SAID THAT WHEN WE PLATEAU, IT IS OUR BODIES WAY OF CATCHING UP WITH THE CHANGES THAT IT HAS BEEN THROUGH WITH WEIGHT LOSS. IT GIVES IT TIME TO LET THE SKIN SHRINK BACK SO THAT WHEN WE ARE DONE WITH THE WEIGHT LOSS, WE WON'T BE DRAGGING ALL THIS LOOSE SKIN AROUND. WELL SHE DIDN'T SAY IT LIKE THAT , I ADDED THE HUMOR .....LOL
SO TO ALL MY FRIENDS WHO GAVE ME SUCH GOOD ADVICE LAST WEEK, I THANK YOU FOR YOUR INPUT. A GOOD BUTT KICKING
NEVER HURT ANYONE. SO I AM BACK ON MY GAME AND GIVING THIS ANOTHER SHOT. I HAD MY WEEK FOR BEING BAD AND NOW IT IS BACK TO LEARNING FROM MY EXPERIENCES.
THANKS CHERYL FOR THE LOVELY PICTURE ABOVE. IT CAME FROM A BEAUTIFUL EMAIL YOU SENT ME.
GO TEAM GO!!!!