I'M PERPLEXED!!
Monday, September 08, 2008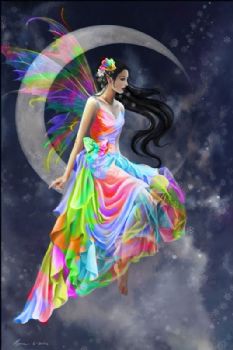 A COUPLE OF WEEKS AGO I DECIDED TO WATCH MY SODIUM INTAKE AND EXERCISE MORE. SO I BUMPED UP MY EXERCISE TO 40 MIN OF STATIONARY BIKE 6 DAYS A WEEK. I RIDE AT LEAST 17 MILES IN THAT 40 MIN. NOW, I'M NOT AN EXPERT, AND THE LORD KNOWS I'VE NEVER BEEN A CONSISTANT EXERCISER. I' AM REALLY TRYING TO STAY CONSISTANT. I HAVE MISSED VERY FEW DAYS STARTING JULY 11, 2008. THAT IS 2 MONTHS NOW. I HAVE YET TO LOSE ANY INCHES, EXCEPT IN MY LEGS MAYBE. MY WAIST AND ABDOMEN ARE THE SAME. NOW GRANTED , I'M NOT ASKING FOR TONS BUT A LITTLE WOULD SURE MAKE A BIG DIFFERENCE.
TO TOP IT OFF, LAST WEEK I LOST 2 LBS. THIS WEEK I WEIGHED LAS THURSDAY AND LOST ANOTHER 2 AND THIS MONDAY ON OFFICAL WEIGH DAY, I GAINED 1 LB. OK, I'M WEIGHING TOO MUCH. USUALLY I DON'T, BUT THIS IS FRUSTRATING. IF I WAS DOING ONE OR THE OTHER I WOULD NOT BE HERE WRITING THIS. I WOULD BE CONTENT. I DON'T WANT THE WHOLE PIE, JUST A PIECE AT A TIME WOULD BE APPRECIATED.
IT IS VERY EASY TO GET FRUSTRATED. IT TOOK ALL I HAD TO RIDE THAT BIKE TODAY, BUT I DID IT. I DIDN'T WANT TO. I'M TIRED AND IT IS COLD AND NASTY. STAYING IN BED ALL DAY HELD A LOT MORE APPEAL. SO IT IS DONE FOR ANOTHER DAY. TOMORROW I WILL GET UP AND DO THE SAME THING ALL OVER AGAIN. IF I WASN'T SO LIMITED TO WHAT I COULD DO MAYBE THAT WOULD HELP. I DO CHANGE SPEED AND RHYTHEM WHEN I RIDE SO I DON'T GET BORED AND IT IS SUPPOSED TO BE BETTER FOR YOU. I GUESS IT STILL REMAINS TO BE SEEN. THE JURY IS STILL OUT.
IF I'M THE JURY , THIS PRISONER IS IN ALOT OF TROUBLE...