My First 10 K....Nike + Human Race
Monday, September 01, 2008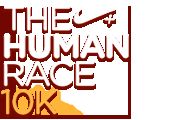 I did it!!!!!!!!!!! I am super excited to report that I completed the Nike + Human Race in 1:09:40!!! Now, I know this isn't going to win any fantastic awards but it is definitely a notch on my belt!! WHOOOO HOOOO for me!!!
I haven't been training for this or anything but luckily my endurance is improving and I felt relatively good during most of the race. I walked a little bit but A LOT LESS than I thought I would. I participated "virtually" by using my Nike Plus system and then I logged my run in via the internet. Many, Many people participated all over the world, both in person at race sites and virtually. It is cool to be a small part of something so big!
My knees are a little bit pissed at me now but I am trying to baby and take care of them now. They did a mighty fine job and I am just grateful to have been able to complete this feat. I went to a local lake and ran there. The funny thing is that about 3 years ago my honey and I went to the same lake and I remember not even being able to make it to the 1/4 mile marker without stopping. Today, I passed marker after marker and it really made me remember how far I have come.
I hope everyone that reads this can gain something from that because I NEVER thought I would be able to run like this. Not that I am some exceptional athlete or anything like that but simply the fact that I have made SO MUCH progress in my health and fitness. Know that YOU CAN, TOO!!! It doesn't happen overnight but it DOES happen if you are committed and dedicated!!!
I also ran this in honor of my dad who was diagnosed with lung cancer a couple of years ago. He had surgery and radiation and has recovered well but his life isn't the same. He is forever affected by what he went through and so is our family. I am proud of him and thankful for all he has done for me. He is my hero. A single father who raised a great kid (if I do say so myself)!! I value my health and know how important it is to try and prevent as many things as reasonably possible. I don't smoke and I hope anyone who does will do what they can TODAY to stop because it isn't just you that suffers. For years and years and years I asked him to stop and he couldn't. He was addicted. He NEVER thought it would happen to him. You can quit!!! Get help! Get support! For the sake of your loved ones, if not yourself......JUST DO IT!!!! Like I did today!!! Do something, challenge yourself!!! You will be amazed at what you can accomplish!!!
Thanks for reading!