Thursday morning.. a new day..
Thursday, August 28, 2008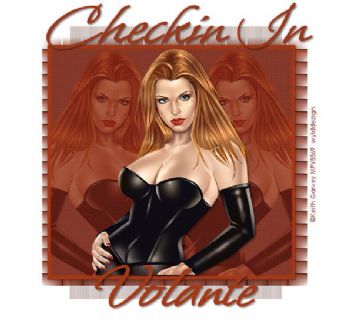 Thank you for your kind comments. I really REALLY needed that vent yesterday.
Dh did what he said he'd do yesterday, which was put the dresser drawers into the dresser and put all of Mari's clothes away. I need to purge that child's clothes! (more than i already have!) Shes got more than DH, Alex, and myself combined! INSANE! Now don't get me wrong, i'm totally appreciative that Mari's bio bought her practically a new wardrobe for school..but it was highly unnecessary..as her dresser drawers are pretty much stuffed to the rim!
I had nice suprise in my in-box yesterday. I love creating in PSP/Photoshop and i'd won some PTU (pay to use) art. The tubes as we call them, were there waiting for me! i was soo happy i got them. I really want to get back into my 'art'. so i've become active in one of my MSN groups and finally offered up my first sig tag in months. boy am i out of practice. But it's nice to be doing something i love again :)
Today seems to be off to a better start..aside from the horrific 3am thunder storm that woke me up..so i'm dead tired right now as i've been up since around 6am. I don't sleep well anymore for well obvious reasons.. pregnancy is an uncomfortable state as you get larger..and well i look about 6 months along though i'm barely 5!
Less than a week to go until my appt.. anymore guesses as to what i'll be having? so far i've got 2 for a girl. OOH! you snuck in on me Steph! Ok Tally is 2:Girl 1:Boy. You've got just about a week to get your guesses in. I'm handing out spark goodies to correct guessers!
I'm still super sore, even though i pretty much relaxed yesterday, and just talked with some friends about current issues going on around here.
Have a great Thursday!