Wednesday Wreckage...Lord Help Me!
Thursday, August 28, 2008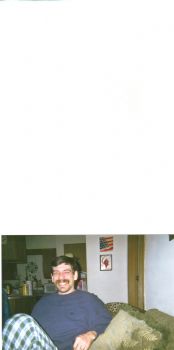 As if Monday just wasn't hard enough on us, Andrew got his hand mutilated in one of the machines at work last night. I praise God Almighty that He had one of His Angels watching out for him, because it could have torn off fingers or his hand. As it was he had to have stitches, and has a gaping wound beneath his right index finger that couldn't be stitched and will have to stay wrapped and dry to heal on its own.
Andrew feels that they may fire him over this, as it's his 4th injury and trip to the ER in 2 years. It wasn't his fault, just an accident. The machine threads caught the sandpaper he was using to smooth parts down with, and the sandpaper snagged his glove and in it went hand and all. He's very lucky because he was first back from first break and no one was there to help or turn off the machine, so he just kept pulling it until it came out. That's how he got so chewed up, but he couldn't wait, the machine was wrapping his hand and arm deeper in.
Please do say a prayer that he won't lose his job over this. If he does...well... I just have to believe God wants something better for us.
It's been a insanely tough week and it's not over yet! Thank you for letting me share this with you...writing helps, and knowing I have friends and even people who don't really know me praying for and just being there, helps even more.
Love and blessings to all, Pami xoxo