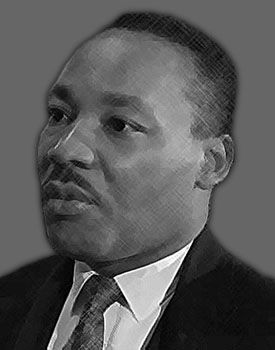 Please read the last poem at the bottom...you'll be glad you did. Thank you!
This is long, soooo...get a nice cuppa something and get relaxed. It's not all bad...there are still 5 days left in the week!
Yesterday was really bad. Andrew took a vacation day to take me to see my new oncologist, Dr. Pamela Stone, who by the way, was the first doctor in decades I truly liked, and who took time to explain everything in detail for me and answer all my questions. I also got a THOROUGH exam...lol. Surprise for me!
Because my last hormone therapy did nothing to thin the thickening and hardening of my uterus, she explained that I will, or could already have cancer, but there is no way to tell without a complete hysterectomy, and that, for now is not an option for me, because of the high risk of death to me during any lengthy surgery.
Even the vaginal method is not a go for me because I would be in surgery for three hours, literally on my head. In this method they have you upside down to use the force of gravity to keep everything back so they can see what they are doing. My last oncologist just said that my canal was too small.
After all this, she sent me to have blood work done and then off to Radiology to have a CT scan done, and it took about two hours because they had to wait for the Barium smoothie (banana flavored, still ICK!) to reach the parts they were going to scan, then I had to get an IV port for the Radio Iodine to be injected for the scan...oh yeah another first and listening to the side affect should I prove to be allergic up to death was interesting, but it all went smoothly, and not one hive or shortness of breath.
My last and quickest test was an EKG. I'll get the reports sometime this week from my doctor, and then the onslaught of bills will begin. I have a return appointment on the 29th of September so we'll go from there. Meanwhile I am told to continue losing weight....unfortunately.....
I had only walked a very short few paces on the concrete bridge to get to the cancer institute clinic in the hospital when my bum knee gave out. Since I couldn't stand or sit and wait for a wheelchair, I continued to walk to the clinic. My knee swelled up and I couldn't help but groan whenever I had to put weight on it and walking was agonizing and slow. Andrew got a wheelchair for me while I was checking out from seeing Dr. Stone. Good thing, I could not have done all the walking all over the hospital and the pulsations of pain and continued swelling made sitting in the WC a terrible experience. As soon as I got home I did ice therapy and leg elevation for the next 6 hours and took 2 sets of 3 Ibuprofen and again when I woke up at 2 a.m. to go to the bathroom 3 more. Today I'm doing ice therapy every hour for 20 minutes and finally the swelling is going down and I can walk again for short trips without the agony of yesterday.
Hopefully I will be able to make it to the spa this evening, not to do my heavy workout, but to do strength and rehabilitation exercises and range of motion and then soak it in the hot tub before I continue ice therapy. I need knee replacement, but just as with the other surgery I need, this too is not an option and won't be for another 10 or more years, so I have to do whatever I can to keep it from blowing out on me permanently. This means I can't walk as an exercise anywhere but in the pool when I get it to where it will be able to. This totally reeks because I had finally gotten to the place where I could walk short distances and could go shopping without always using the electric cart. So now I'm back to square one and will have to do everything I can to go to the spa at least 4 times a week and then everyday when my knee is stronger. Ah well...it's just a stumbling block, no pun intended lol, not a complete roadblock. I will just have to be careful.
Meanwhile, I continue to be in good spirits even as my plans and body fall apart. I know that God is with me and that He will help me through this as He has been doing and that all things happen for a reason. I am done with depression and useless negative whining. They don't help and they hurt the main objective. A positive and happy frame of mind aids in all things healthy. Sometimes the pain causes tears, but they are just that. Weak tears of physical pain which I can laugh through.
Here's a poem I wrote this morning, just to show hubby how to copy and paste...lol
Never Happier
For my Andrew
By Pamela Jane Tennant
08/26/08
As I look at these dragonflies
Flying towards rainbow clouds,
I think of all the love in your eyes;
And then I feel so warmly proud.
As the soft hues of lavender gold
From the rays of the setting sun,
Enrich my soul with the love I hold;
For you and God's beloved Son.
Blessings flow from Heaven's throne
Deeply in and throughout my life.
Even in solitude I am never alone
And never happier than being your wife.
~*~*~*~*~*~*~*~*~*~*~*~
Divine Beauty Within
For my Sis, Cheryl
By Pamela Jane Tennant
08/26/08
Dear, sweet and kind with a beautiful mind
And a faithful uplifting spirit that softly glows.
You share and shine Jesus' love so divine
Planting seeds in which His Spirit can grow.
Even in the midst of life's many hardships
You retain your strength and deepening faith.
Turning each pitfall into mere sloping dips
Encouraging others in the light of His grace.
You are Father God's wondrous creation
Overcoming trials with His power and glory!
Filling Heaven with songs of celebration
That trickle down to all of us living in victory!
In every act of love, sacrifice and prayer
You do because of and in Jesus holy name
Merges with Heaven's light, to then flare
In every heart wherein grows His holy flame!
So never say that you are just one individual
That cannot do much for our world or nation
For you are God's multi-faceted shining jewel
A school of one, part of His divine education!
I'm showcasing a poem that I am honored to claim as a dear friend of mine. Her name is M.F.Longfellow, and yes...she is a great grandaughter of Henry Wadsworth Longfellow and she does him proud!
This Dream To You!
MARTIN LUTHER KING JR.
I could have run,
And tried to hide.
When God said,
"Go against the tide."
Preach Unity,
And never fight.
All races on earth,
Have equal rights.
In Peace and Love,
"I Have A Dream."
No prejudice,
0r hatred,
Life Serene!
I could have tried,
To run and hide.
But either way,
I would have died.
So I chose,
To carry on.
To show in peace,
We can be strong.
"I Have A Dream."
It must come true!
And now God gives,
This Dream To You..
45 years ago this week, Dr. King delivered his speech. We need more like him in our muddled world of diversities and adversities.