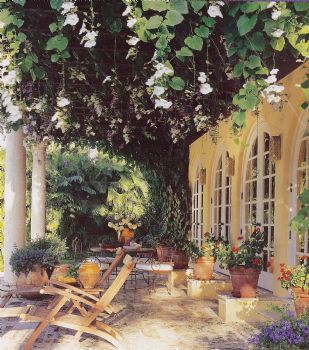 Sometimes I'm content with all that I have...thankful for it, as a matter of fact. I realize I could easily be living under a bridge somewhere, locked in the horror of a mind twisted by years of illness, pain and yielding to fear and depression. (The more we yield to fear, the deeper its tentacles reach into our brains and squeeze the life from us.) I have much to be thankful for.
Other days...like today, I am disgusted with my lack of tangible progress toward health and fitness and tired of the battle. So I decided to work. That is the quickest remedy for depression for me...to feel that I am accomplishing something, however small. I uploaded all the photos I shot at the charity benefit last night...the one I did the decorated star for, a month or so back. I will eventually have to use them to write an article about it in some form or other. I went with 2 friends...saw a dozen or so other old friends that I had not seen in some time, since they all live in another town...listened to a really good band, had tasty gluten free food that didn't shoot the diet all to heck...and came home thoroughly depressed.
I realized that it was because in all the labor and activity, I feel goals and dreams slipping away. I want to write a record of the things I've learned from life before that life is gone. I want my son to know where I've come from...where he's come from...so that he knows it is possible to not be destroyed by the hammering of life...so he will not fear for me, but can live his life with joy and strength. (He does anyway, for the most part. He's far stronger than I was at his age, that's for sure!) My strength continues to be limited, and I have to stringently prioritize what I give it to. Parties...even lovely parties with friends, where I am a "guest of honor" so to speak, tend to sap my energy rather than renewing it. I like to simply put in a brief appearance and leave, but I was riding with friends, since my car is not highway worthy. I'm coming off as an ungrateful, ungracious, sniveling whiner here. So be it. I'm groping for a way through this maze of how to live life most effectively.
So I reminded myself that what I am doing...even the party...is giving me the chance to earn a living in teensy little baby steps.
But I wanted a refuge today...a home and garden and horses and a view of the sea with the wind blowing the salt smell across my skin and the taste of it on my lips and the quiet...ah, the quiet of stars when the moon is full, and the grass stirs softly beneath it...and I am alone to wonder at the mind of the God who could make such things and feel His pleasure in it and in me. That is what the picture is about...a house I ran across in a magazine somewhere that said to me, "Oh yes...that would do quite nicely."
Meanwhile, back on the front lines...I've put in a whopping 15 minutes 3 times a week on the Nordic Track for the past 3 weeks...not likely to produce a sleek and toned body any time soon! That is part of why the fatigue of the rest of my life is getting to me, but the tiny bit of exercise is also a source of stubborn hope. When I'm able to feel the muscles working, and the lungs sucking in air, I know I'm at least moving, not lying dead on the battlefield.
So here's to all of us who have dared to enter life's arena and do battle. May we "live long and prosper!"
P. S. I put a picture on my photo page of me and the 2 friends I was with from last night's Gala!