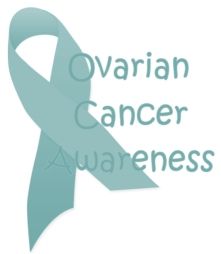 If anyone is wondering why I am channeling Paris Hilton today, our Classy Quitters group is having Teal Tuesday in recognition of Ovarian Cancer Awareness. We have theme days and this is a great one.
www.trocrf.org/
Anyone who smokes, is a recent quitter, or wants to quit, this is a great, involved group.
I started a new journal yesterday in one of my beloved cheapy Walmart spiral notebooks. It is basically a "How I waste time at home" book.
Someone recommended this and I am giving it a try. I can account easily for time spent outside the house. The swimming, the gym, running errands. I am going to try to account for time spent in the house.
I am making short and sweet entries in my little pocket notebook. Like Spark 7:30 to 8:30 or Pogo Badge 1 to 2.
What I found out from just doing this for 1 day is that out of 24 hours, I slept 9 hours, spent 3 hours out of the house, meals were 1 and 1/2 hours, household chores were 2 hours. That means I had 8 and 1/2 hours of "free" time.
The point of this mini journal is to make me aware of how I spend that 8 and 1/2 hours.
Yesterday, nearly 4 hours of that time was on the computer, on Spark, Pogo and researching senior communities. Way,way too much time.
So I will faithfully keep this mini journal for 7 days and see how it all shakes out and how I can improve on it. I keep saying that I am busy all the time, that I don't have time for an extra walk or bike ride or to work with the free weights. But guess what! I have a sneaky suspicion that after this week, I will realize that I have ALOT of time that can be better used.