Starbucks in Tanzania?
Saturday, August 16, 2008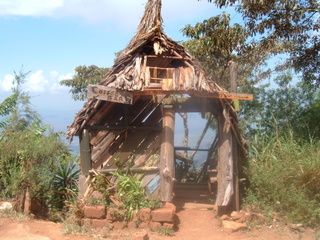 This is a hut that serves coffee and tea. Just thought you would like the smile. I thought about a serious blog, but decided that most Sparkers are laid back on weekends.
Today do three things:
1. Give the person that commented last on this blog a goodie or comment on their page. If you are the first, scroll down to the one underneath.
2. Tell yourself that you are going to have a good day.
3. Give yourself a hug from me.
Mary