FAT NO MORE!!!!!
Friday, August 08, 2008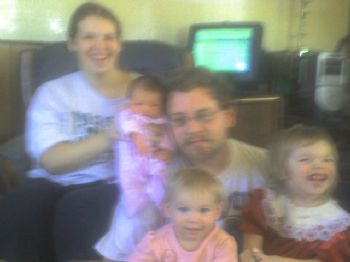 I have decided that starting tonight I am going to change my life for the better.
Went to Walmart and got 5 lb. dumbell weights, sleeping bag mat for sit ups ($4 cheaper than yoga mat and more padded), Slimfast, and healthy food.
This time I am actually going to do it. Hubby and I got a scale and now have started a competition to lose the weight. Whoever loses the most percentage every pay day gets $20 in their jar.
So now I have a very real ability to track my progress.