Bloatation Week
Tuesday, August 05, 2008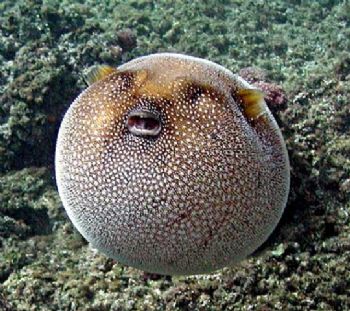 It is really hard being a woman, and men really don't understand what we go through, not even the male OB/GYN Dr., they can be as sympathetic as they want but they will never understand the discomfort, the pain and disappointment we go through with our bodies on a regular basis. And on top of that, not only do we get the pleasure of experiencing, bloating, cramping, water retention, gas, accompanied with a bunch of other things I rather not be reminded of, some of us have IBS! It's like a forever PMS, it never stops, and as such we have every friggin right to be crappy, grumpy and in a pissy mood if we please. GRRRRRRR. And yessss, you guessed it, this week I am going through all of the above.
But it make us all the stronger, yes when I get on that scale and even with all of me following my diet program, exercising and keeping my body hydrated that scale will look right back at me and show me 5 lbs more than I was two days ago, but I won't give up, yes I may look like a fully inflated balloon fish, but I refuse to give up! Because approximately 10 days from now I will wake up look in the mirror and be so happy at the person I see looking back at me in that mirror.
So when that time of the month come know that it's your balloon fish you and in a few days you will deflate down to a smaller you before the dreaded week started. (of course only if you keep up with your diet routine) At that point after all that self loathing don't forget to reward & love yourself, your survived another bloatation week!
Until then I 'm going to be crappy, grumpy and irritable, and WHERE'S MY LEMON WATER!