Nowhere To Go But Down
Monday, August 04, 2008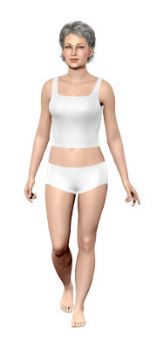 I weigh every day at home, I have a Weight Watchers scale that is totally awesome. This time for me is different - my moods are no longer decided by the scale. I have nowhere to go but down.
But every time I get to 178.+ I wind up back at 179 and then 180. I have decided that tomorrow I will break it again and this time hold onto it.
If not maybe the next day, lol. As I say, I have nowhere to go but down.
I have been exercising a lot and I really think it is muscle. I just started with a pedometer last week and have been doing the 10,000 steps daily! What a rush! Plus all the leg and arm exercises because they are my trouble spots.
Since joining and using Spark's Nutrition Tracker I have a great record of staying on track so it will all move eventually.
Just wanted to post it because I like the phrase, nowhere to go but down. I chose the virtual image of 130 lbs because I no longer think anything is impossible since finding SparkPeople.
Linda
**edited 8/5/08 - plateau broken! Today 177.9!