Vacation is over and am proud of myself.
Thursday, July 31, 2008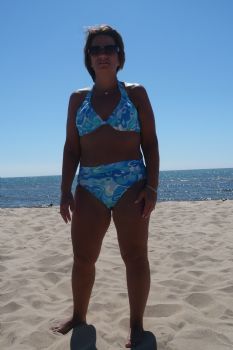 Well I couldn't wait to go away and here we are back again. We had such a good time. I am so proud of myself. I stayed active each day. Walking, hiking and tubing down the river. I also did well with my eating. I had what ever I wanted but with limits.
My goal was to go thinner on vacation than I was last year and I did. So I rewarded my self with a manicure and pedicure which I enjoyed very much.
Now I have to stay motivated and set some new goals. I'll need to sleep on it and think of a few.