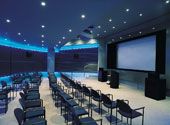 7/31- Oh my gosh... Randy Pausch.... Have you heard of him?
He recently died of cancer...however, before he died...he decided to leave a little something for his 3 children.... "The last Lecture". I just watched part of it on You tube...am totally in awe of this person .... Even in the face of death...He NEVER gave up! Never let it get him down... These are a few of the lessons that I learned from watching his "lecture"...
1.Brick walls are there to show us how badly we want something.
2.Don't complain...Just work harder.
3.You can't get there alone.
4. Tell the truth.
5.Be Earnest
6.Apologize when you screw up.
7.Focus on others...
8.Be prepared..."LUCK" is where preparation meets opportunity.
9.Find the best in everyone...no matter how long you have to wait for them to show it.
10. Be good @ something...it makes you valuable.
11. Loyalty is a two way street.
Experience is what you get , when you didn't get what you wanted.
I sat there in reflection after viewing this hour long video.... and was amazed. Amazed at how simplistic of an approach to life... Could the lessons in life be so simplistic?....
What an amazing way to look at life...and all of our opportunities. We have the opportunity - everyday... to approach the world in a positive way or a negative way. We have a choice on how WE want to live our lives. It is SIMPLE.
WE MAKE THE DECISION.... WE DO....
Thank You Randy Pausch (professor @ Carnegie Melon) for this last lecture.