7-29-08
Wednesday, July 30, 2008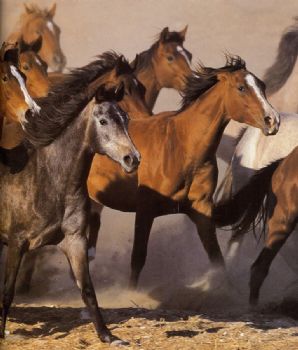 Just a quick note...the eye seems to be not growing any worse and is still free of pain, so that front is encouraging. I've been having to ride herd on some family crises...an uncle who had a heart attack 2 weeks ago...my mother's brother...the one who raised Quarter Horses and was my favorite when I was growing up. I wanted to grow up and raise beautiful horses just the way P. J. did! Anyway, he is not doing too well, (at least he's still with us) and my mother, P. J.'s son (my cousin), my brother and I are having to figure out how to arrange for the sale of his remaining horses and property...take care of him in the meantime, and keep my mother from collapsing under the stress...she has chronic stage 3 kidney disease. This too shall pass. It's just where life is at the moment. At least we can all support each other and maybe even grow closer as a family through the process.
Thank you to each of you who continue to stop by to check on me and offer encouragement. I will try to post a bit more regularly, though it is likely to be brief while all this is ongoing.
P.S....the picture is not of my uncle's horses...just a picture I found that reminds me of what wonderful spirited creatures they are!