Let the countdown begin!
Tuesday, July 29, 2008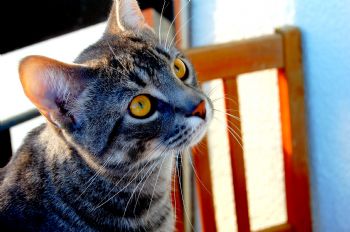 photo: my furbaby Mac taken last weekend
So, I am a few days away from my sister's wedding and 14ish days from my August goal.
My Goal was 150 by the 12th but I'm only sneaking a 156 right now.
My overambitious goal was 150 for my sister's wedding..... :)
Alas.
I have no complaints, I know exactly why it's going slowly, I haven't been working out as faithfully. I still run 5KM once a week (my top time is 32mins so far) but other than that I'm just not putting in the effort I should be!
As soon as exams are over I'm really going crazy with the working out. That's the plan. but for now, I have to get through one more week of teaching, my sister's wedding, one week of review, my neice's visit, and then exam time! Then I get two lovely weeks OFF! woooo! I'm going to push hardcore and make the most of my time.
As for the moment, I'm just trying to keep my stress levels down and get everything done I've committed to.
Keep on keeping on my firends!
Peace and Love