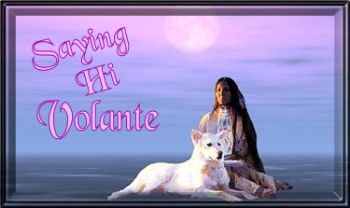 So, My Dr's appt. was this morning. Everything looks good! According to their scale, i've gained 3 pounds over the last 5 weeks! i'd say that's a mighty great accomplishment. Especially with my past history of horrible weight gain. I MAY just have this one under control! hehe ;)
I spoke with my Dr. about the possibility of induction due to my history of quick labors, and she said that unfortunatley for that reason, the hospital no longer allows this. Her guess was because it was abused. So it's a wait and see sort of thing. They also couldn't induce until 39 weeks anyway..so if i were to go into labor on my own say around 38 i'd better get my tush moving at the FIRST signs of labor LOL! She said that statistically the 4th isn't any quicker than the 3rd. well HELLO! each delivery has gotten progressivly quicker. the only one that didn't was the one i'd had some pain killers with, my second which ended up taking 30mins longer than my first..putting me at 4 hours. My son.. he was less than 2 hours. The hospital, is about 40 minutes away.. can you see my dilema? Anyway..
The baby's heart rate was 150-160 which is normal. though at first when i asked the dr she said 160, but quickly corrected herself. We scheduled 2 appointments for next time. the Ultrasound for checking on the baby and determining the sex, and my check up. I also think about that time or soon after ill be transitioning into the closer bi-weekly appointments.
But that's still a bit off yet.
My personal feeling on this pregnancy, having past ones to compare it too now, both boy and girl..i'm gonna say it's a boy. With my girls i had all sorts of carb cravings. My oldest was pasta pasta pasta, my second was a more balanced carb craving, so pasta, mexican foods (the ones with lots of cheeses and breads), Sandwiches..especially steak and cheese subs, tuna subs, and chicken parm, hamburger helper type stuff, and it had to be SPICY with her good lord i put hot sauce on just about everything with my 2nd daughter lol!!
With my Son, it was all about the proteins and salty foods. I craved red meats, cheese burgers, steaks, steak and cheese subs, i was constantly eating at Arby's! I got hooked on the Beef N Cheddar sandwiches lol! I also constantly wanted french fries from burger king and a whopper with cheese (though my latest from there is the cheesy tots mmm). if you asked me on any given day about what i wanted i'd tell you either burger king or Arby's LOL! processed foods were also a big want. frozen dinners (high sodium content). I also for a short stint went through an INSANE amount of chocolate candy! this time was halloween lol! i went through those variety bags the ones that are about 2 pounds..2 in one week. i did this for about 2 -3 weeks lol! This boy STILL has an insatiable sweet tooth! lol! now for my comparison..
This is what i think i'm having another boy. My cravings are red meats and salty foods. I have to always have a bag of Ling Lings potstickers in my freezer, I always want a good kosher dill pickle mmm..so i keep a jar of these in the fridge as well. Last night at dinner i got a Sirloin steak, salad from the salad bar with sliced egg topping, cheese, baccon bits, 2 cucumber slices and a good spoonful of tuna salad mix, topped off with honey mustard dressing My side with the steak was fetticuni alfredo just a small helping (that stuff OMG was to die for i've got to get the recipe for thier alfredo sauce..i can tell they make it fresh). Can ya see all the proteins there? I wanted onion rings for appetizer..deepfried salty food, and if i get the money (and have a working vehicle) I'm drivin myself to Arbys to get me some beef n cheddar sandwiches..i'm drooling just thinking about it! LOL!!
Today when we went to the store, i bought pork chops, kilbasa, refried beans and tortilla shells so that i can make burritos. yeah there are carbs in the mix, but not heavy ones. I tried making a ham egg and cheese bagel the other morning for breakfast, and i could barely finish it because the bagel was to heavy of a carb, it was literally making me gag. but by the time it got down to being just bagel left, the ham & egg were gone out of it. So heavy grains/carbs just don't sit well with me. My sugar craving right now, can be for the most part settled with Either Caffiene free Cream Soda or Orange Soda.
So now do y'all see why i think i'm having another boy?
Well i hope you weren't hungry or any ounce of it while reading this blog entry. There's A LOT of not so great choices here lol!
thanks for reading..especially if you made it this far..which is the end ;)