Baby Steps
Tuesday, July 29, 2008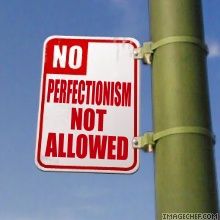 I have been seriously struggling with my lifestyle and my motivation lately, and have tried numerous times to get back on track. The problem is I would sign up for challenges in different groups, but as soon as I messed up I would give up.
I did alot of thinking over the weekend and realized that I am being too critical of myself, and that I am supposed to be taking baby steps, not going from fat to perfect in one day.
I had to remind myself that if I mess up all I have to do is jump right back in where I left off and do what I am supposed to do, not give up alltogether.
So now I am RE-DONE, giving myself a DO-OVER, and trying to remember that I can have all the DO-OVERs I need in order to get DONE!!!