Just For Points
Friday, July 18, 2008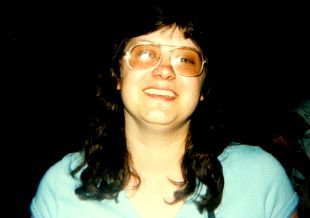 "I'm lovin' the 80s ~ Week 3 of July!!"
Due to freggies being part of the challenge this week, I'm going to come up a bit short so here's an 80's pic to make up for it.
Since my birthday is Sunday, I went and dug this one out. It's from my 21st birthday, 1985. This was one of several parties that year, held at my house with a bunch of friends. Since people are always looking for a reason to celebrate something, I had 4 birthday parties that year. It was quite a drunken week. I appear to be sober in this pic, but I can't tell you for sure.
Let's just call it a night I'll never remember, with friends I'll never forget.
For the most part, I stopped celebrating my birthday after that year. That was enough for me.