My new obsession (besides Sparkpeople)
Friday, July 18, 2008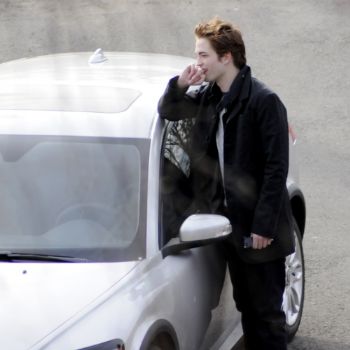 I can't believe I got suckered into reading Twilight. But now that I have, I am officially obsessed. Go TEAM EDWARD! This book is so good so far, ugh. I hate that I'm obsessing over a younger boy, which is so utterly gross, but since he's not "real" and since he's also a "vampire" - this makes me feel better about it. Stephanie Meyer is a fantastic writer - you'd fall in love with Edward too.
****************************
Back to business.
I DID TWOOOO LEVELS OF 30 DAY SHRED BACK TO BACK TODAY - GO MEEE! I was dripping sweat, it felt so good to go back to Level 1. I then went to turbo kickboxing. What a great exercise day. It makes me feel ok about going to happy hour with the girls tomorrow!
Day 25/Week 4 of Calorie Deficit Tracking (Thursday)
Calories consumed: 1631
Calories burned: 788
BMR: 1432
bmr + calories burned: 2220
less calories consumed: 1631
=== 589 deficit
Week 1 totals: 713+910 -(337) + 953 + 634 + 524 + 736
= 4160 deficit
Week 2 totals: 14 + 961 + 871 + 522 - (79) - 161 + 962 = 3090
Week 3 totals: 999 + 368 + 190 + 664 - (1100) + 238 = 1359
Week 4 totals: 596 + 0 + 990 + 589 = 2175