Days that you just need your Mommy!
Thursday, July 17, 2008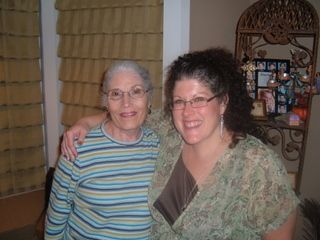 This has been a stressful week. Very busy and emotional.
1. Already feeling a bit hormonal. Maybe it is because Don is going on the road tomorrow.
2. Did a stupid thing and gave way too much money for a paper expecting change- like I was going to actually get it. I did what I tell people never to do: Give the money before you get the change.
3. Today I heard that a fellow missionary is in trouble. Something happened to her. Not sure what. She lives in Uganda. Someone said that a disc in her back slipped. She can't move her legs. She had to be airlifted out of Uganda. Please pray for Aurora.
4. Today I was at the grocery store and had got distracted just long enough to have my purse snatched. The good news is that there was very little money in my purse. My purse sized Bible was in there. I do hope the thief reads it.
So I just want my mommy!!! There are days you just want the love of a mom.
I will take the love of my friends and thank God for you.
Mary