What I learned today
Wednesday, July 16, 2008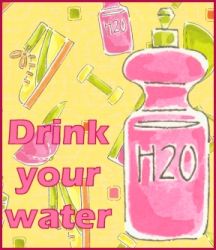 What I learned today was that we keep re-inventing the wheel.
Just saw a spot on the local news where the LA fire department did a study on hydration and heat stroke, etc. They had a news conference announcing their findings. They found that to keep the body at optimal performance during the heat, a person should drink water prior to strenuous exercise, during exercise and after exercise. The body lost less hydration if the input was constant and in adequate amounts.
That sure does make sense to me.
Wonder how much of our tax money was spent to study the obvious?