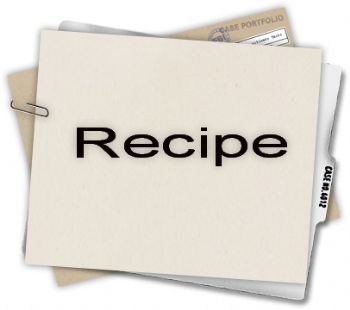 Saw this on Amazon and didn't want to forget about. Can't forget about it, if it's here. :)
Broiled Eggplant, Red Onions, Peppers, Portobellos, and Tofu with Apple Miso Honey Nut Glaze
Ingredients:
1 cup apple juice
1/2 cup shiro miso
3 tablespoons nut butter (cashew or almond)
1 teaspoon minced garlic
1 tablespoon light-colored honey
Crushed red pepper to taste
Nonstick spray for the pan
1 cup (possibly more) vinaigrette dressing--a commercial variety ("Italian' or "Oil & Vinegar" okay)--or homemade
Two, 1-pound globe eggplants, in half-inch slices (no need to peel)
2 medium-large red onions, cut into sixths lengthwise (no need to peel these either)
3 to 4 medium-sized bell peppers (assorted bright colors), in thick strips
Four 4-inch-diameter portobello mushroom, quartered
1-1/2 pounds very firm tofu, in 2-inch squares, 1/2-inch thick
Directions:
Heat the apple juice in a small saucepan until just before boiling. Meanwhile, combine the miso, nut butter, garlic, and honey in a medium-sized bowl.
Pour in a little of the hot apple juice (enough to "reach" all the ingredients), and mash with a spoon until it becomes a uniform paste. Then slowly stir in the remaining juice, mixing with a whisk or small fork until smooth. Add crushed red pepper to taste, and set aside.
Preheat the boiler to 500°F and move the oven rack to the highest position.
Line a baking tray with foil, and spray generously with nonstick spray. Pour about 1/2 cup of vinaigrette dressing on a large platter and set aside.
Arrange slices of eggplant and the chunks of onion in a single layer on the tray, and broil on each side for 3 to 5 minutes, or until everything is fork-tender and the eggplant is nicely browned. When done, transfer the vegetables directly to the puddle of dressing on the platter, then sprinkle a little addition dressing on top.
Continue broiling the eggplant and onions until you've used them all, then begin broiling the pepper strips and mushroom pieces in shifts as needed. (Same procedure, except these will take a little longer. You can decide when they're done.) You might need to change the foil (and reapply nonstick spray) if it becomes too blackened.
Transfer the broiled peppers and mushrooms to the same platter, arranging them artfully, and dress them lightly with a few additional tablespoons of vinaigrette.
Broil the tofu for about 10 minutes or longer on each side, until golden and moderately crisp. Transfer to the platter and dress with vinaigrette as you did the vegetables.
Serve everything at room temperature, with the glaze in a small bowl alongside the vegetables for spreading or spooning alongside or on top.
Notes: Shiro miso is a light colored, mild flavored variety available at Japanese or Asian grocers. You can also use a light miso procured at a natural foods store.
You will need to broil the vegetables and tofu in shifts, so start this recipe early in the day. You can easily make a double batch of the glaze if you like a lot of it on the vegetables.
Makes 10 or more servings
--Mollie Katzen
Mollie Katzen is best known as the author and illustrator of the pioneering classic Moosewood Cookbook, which was named to the James Beard Foundation's Cookbook Hall of Fame in 2007. She is widely credited with bringing vegetarian cooking into the mainstream. Her other popular books include Mollie Katzen's Sunlight Cafe and Eat, Drink, and Weigh Less. Her latest book is The Vegetable Dishes I Can't Live Without. She lives in Berkeley, California.