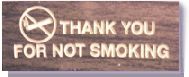 Ok lets start this blog all over again.
Let's write this out, Rosalie, so that we can print it out and paste it on our forehead.
I do not want to smoke because:
1. I hate the funky taste in my mouth. I would rather taste gum then ashtray,
2. I do not want the sore throat . I mean do I really want to feel the rough and ugly throat. Do I really want to sound like a old truck driver?
3. I do not want the cough. Just that little nagging cough that becomes so much a part of your life that you don't notice it.
4. I do not want the runny sinuses. Lord there is nothing worse then sniffling all the time.
5. I do not want the morning phlegm. There is nothing worse then hacking up phlegm while you are pouring a nice cup of coffee.
6. I don't want to smell like an ashtray . I want to smell of lemons and grapefruit and roses and lavender.
7. I don't want to eat wonderful food without being able to taste the flavors. I love food and I want to actually taste it.
8. I don't want to lose the ability to smell the rain. I want to smell my shampoo and body wash. I want to be able to smell the coffee in the morning.
9. I don't want to huff and puff after walking to the mailbox. I want to walk my 2 or 3 miles everyday. I want to exercise at the gym without having a heart attack.
10. I don't want lung cancer or COPD. I want to live to be 100.
I live next door to a woman who is 10 years younger then me and looks 10 years older. She has COPD really really bad. In and out of the hospital, oxygen tanks to breathe, a scooter because she can't walk far. Not being able to say more then 3 words in a row without taking breaths.
I do not want that for me.
I am a nicotine addict. Nicotine is my drug of choice. I use nicotine to cope with life. I am a Nicotine Anonymous failure. I am a hypnosis failure. I am a gum and patch failure, SIGH
All I have is me and my will power. I quit this rotten habit last February and did not touch a cigarette for nearly 6 months. I went crazy last week when the cravings went out of control.
The cravings are still there jumping out of my brain like rabbits out of a hat.
I just do not understand why they are so strong after 6 months but I do know that I have to get through this, Only I can do it, And I will.
If I smoke another cigarette, my sainted grandmother will look down from heaven and yell "Girl, you don't have the brains God gave you"