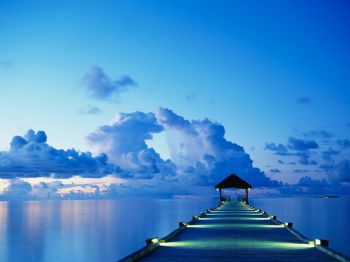 Why have I chosen to do this again?!? Oh, right, so that I can live a more healthy lifestyle... wait, no, that's no just it. Its so that I can be a good example for my family... but then there's the whole thing about wanting to be able to look at myself in the mirror and be proud of what I've accomplished. Yet, still... there's more to it than that.
These past few weeks I have been evaluating my motives for this journey. I keep coming back to what God's Word says about treating our bodies as a temple...
1 Corinthians 6:12-13, 18-20
12"Everything is permissible for me"—but not everything is beneficial. "Everything is permissible for me"—but I will not be mastered by anything. 13"Food for the stomach and the stomach for food"—but God will destroy them both. The body is not meant for sexual immorality, but for the Lord, and the Lord for the body.
18Flee from sexual immorality. All other sins a man commits are outside his body, but he who sins sexually sins against his own body. 19Do you not know that your body is a temple of the Holy Spirit, who is in you, whom you have received from God? You are not your own; 20you were bought at a price. Therefore honor God with your body.
Even loving myself and my husband enough to put effort into taking care of ME from the inside out. I not only feel the draw to reading the Word, but I also feel the draw to get into a routine of spending time on my appearance daily. Don't get me wrong, this is not in vain, but rather with the heart of a BRIDE... both for my husband and for my KING.
These are the thoughts of my heart.... I think I have finally gained some ground today in my journey. The scale may not have changed and neither my measurements. However, what HAS changed is my heart... my understanding as to why the desire even stirred in me to begin this journey.
Thanks for stopping by....
DeeDee