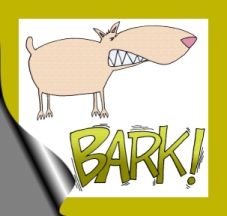 OK... I am 63 years old and I am happy with my age and my time of life.
Today I regressed! I had a full blown 2 year old temper tantrum. Luckily, no one else was home except me and the dogs and cat.
My day started off great. Today is water exercise class and I love it. I love the time in the water to swim laps before the class and I feel so good when the class is over. From there I walked across the parking lot to the Senior Center for a bit of card playing and lunch.
All of a sudden, the craving for a cigarette hit me like a ton of bricks. I quit smoking February 1 of this year. Not a single cigarette February, Match, April, May, and June. Hooray for me.
Three weeks ago I started getting these cravings again. I would obsess about the cigarette. How am I going to get to the store and buy a pack without my daughter knowing about it? How can I smoke a cigarette without my daughter smelling it on me?
I have suppressed these cravings .... or so I thought !!!
I had to have a cigarette today or I was going to press the red button and start a nuclear war. By the time I got home from the Senior Center I was furious that I was not allowed to smoke.
I searched the kitchen for food to eat. All we have is fruit and veggies. The closest we come to junk in the house is whole wheat crackers. I had 6 of them !!!
I am just seething because I don't have a cigarette! My mind is so focused on how unfair it is that I can not smoke. The world hates me. I want a cigarette !!!! I want to lay on the floor and kick my feet!!!
There has to be one in the house somewhere .....we have 2 ex-smokers so someone has to have a cigarette somewhere. I ripped into the purses in my closet and searched all the ones that are hanging there unused.
I found a crinkled pack in an old purse with 3 bent cigarettes in it!! HOORAY!!!
I ran into the kitchen and found the lighter we use for candles and ran outside to the patio.
I smoked that stale cigarette .....it tasted BLAH !!! ... now my mouth tastes terrible too!!
Do I want another one? No !!! NO !!
Am I ashamed of myself? Nah, I don't beat myself over the head for being human.
I'll just start all over again ....I really don't want to smoke and I am proud that I quit.