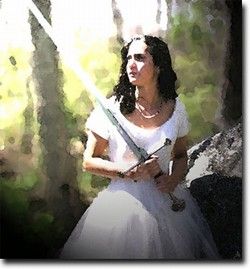 More to come
1. 5 Simple Steps to Managing Your Life
2. Negative Self-talk Will Wreck Your Life
3. Jesus Came to Bless You're Life... Today!
4. Past Issues
============================
===========
1. 5 Simple Steps to Managing Your Life
Because so much in life is out of your
control is all the more reason to control
those things that you can.
One thing you can absolutely control is your
thinking. It's a good thing too, because the
Bible tells us that "As a Man Thinketh, So
is He" (Proverbs 23:7)!
Managing your life really only comes down to
managing your thoughts. And, to keep things
even more simple, there are really only two
things you can do with your thoughts, and
they are...
a) Create a thought of your own choosing
and...
b) React to a certain stimulus
Knowing that, here are 5 simple steps to
managing your life...
1. Take One Step at a Time
Whatever your goals are, no matter what,
break them up. Take everything one step at a
time. Keep your tasks simple to begin with
because success breeds success. In no time
at all, you'll look back and be amazed at
your progress.
2. Try to Find the Positive
If you encounter a setback, don't think of
it in negative terms. You never know what is
really positive or negative until a little
time has passed and you're able to look
back. Just try to see the positive in the
situation for the time being.
3. Know This Too Shall Pass
Everyone has a bad day now and then. You
know, those days when you just don't feel
yourself for whatever reason? Just accept it
when those days come. Don't force yourself
to be your best on those kind of days. Just
know that "This too shall pass."
4. Don't say, "I Can't"
We are all capable of far more than we think
we are. Besides, how do you really know if
you can do something or not until you at
least try? If you try and fail, you can
congratulate yourself for at least giving it
a shot. Just don't beat yourself up over it
if you do fail.
5. Take Action!
The more you think, analyze, and evaluate,
the more likely you are to become paralyzed.
Now, there is nothing wrong with planning,
in fact, we ought to plan! But, there comes
a time for action if something is going to
get done.
Conclusion
Managing your life really only comes down to
managing your thoughts. When you realize
there are really only two things you can do
with your thoughts, managing them seems a
much simpler task.
Once you get in the habit of applying these
5 simple thinking processes, you can change
your life!