Dr Who....
Monday, July 07, 2008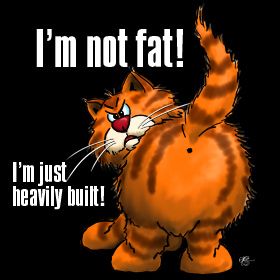 So I love Dr Who and I was just thinking about this episode where the fat just gets up and walks away..woudn't that be amazing? of course they turned into little aliens but still.... I'd be tempted!
Anyway, work is a barrell of laughs and because I am so bored I find myself thinking of food. what I can eat, what I ate yesterday, what I'm planning on eating tonight and tomorrow. This can't be healthy!
I also forgot my spare clothes and shoes so I probably won't be on the walking machine at my mums tonight but maybe I can have a go with the skipping rope when I get home.
Tomorrow I am meeting potential new flatmate for dinner, which = eating out which =nightmare!!! I swear it's like an addiction. I sometimes wish I could just give up eating completely, like an alcoholic gives up alcohol.
Ah well..I'm off to snaffle another bottle of water!