I'm back from vacation.......
Sunday, July 06, 2008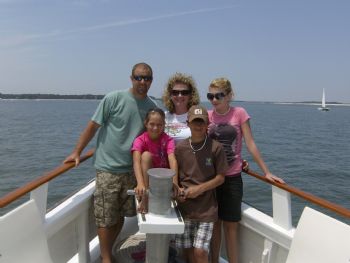 Well, we just got back from Hilton Head, SC. My dream vacation. I really did enjoy myself. But......I was also kicking myself for not trying harder to reach the goals I had set for myself before my trip. I found myself being very self depreciating....and we all know what that can do for one's mood. I was comparing myself to other people, mostly younger women in bikini's.....I know that is not a good thing to do. I am 41, I'm not supposed to look like a 21 year old. Duh! But none the less, it was hard on me to not be where I wanted to be as far as my weight loss goes. Oh, it was paradise on the beach. I truly enjoyed watching my family enjoy themselves. I just wish I had tried harderso I could have been comfortable enough to enjoy myself. I have deleted most of the pictures that were taken of me off of my camera. I just looked too bad.
I know that I need to take all of this disapointment and use it as fuel to push myself to finally reach my goals. No more excuses, no more cheating, no more buttered lobster!!!!!!