It's about time
Saturday, July 05, 2008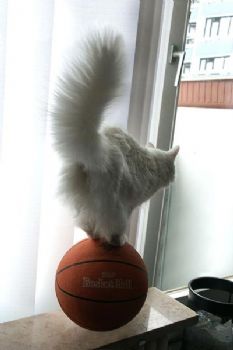 It was suggested to me to learn the importance of journaling a long time ago. I am still not very good at it, I think I would benefit if I would change my attitude about writing. So I am stopping the procrastinating and just doing it.
I had been having some abdominal pain since way back in October of last year. For months, I was being sent for one test after another, with no answer for the cause of the pain other than what it wasn't. All that was good news because it meant that it more than likely wasn't life threatening. In April, all the doctors got together and felt it could be scare tissue, wich meant surgery. They also felt since I was going to have to have one, they wanted to do a bladder tack at the same time. So on May 9th, I went for the surgery being told recovery would be 4 to six weeks. Post surgery has ben very hard on me and taking a lot longer than thought. I was so sick and very concerned about all the pain and slow healing. Last time I had a major surgery like this, I was in my early 30s. I turned 50 on May 26th and the doctors all said that I was older, meaning recovery time couldn't be compared to the past.
It's now been almost 2 months and I am almost healed. I am slowly adding walking, along with some strength routines daily but not cleared to go at it like I would like. I did happen to continue to loss weight mostly because of being so sick. Not a healthy kind of loosing weight. I am pleased that I didn't' gain any but I know that as time goes on, I need to increase my tools I have learned from Sparks.
There were many weeks where I didn't feel like being active on SparksPeople other than reading. I pray that I am back now and can again be involved in all that SparksPeople has to offer for me. I want to be a participant, not just a inactive bystander.
I love what this site was becoming to mean to me, I don't want to loss that. I am the only one that can make that happen so I am recommitting myself to this great site.
I didn't even let any of my friends I have made here or teams I belong to, know what was happening to me. That is one of my old defects, isolating. I don't want to be that person anymore so today is a new day!!