Happy 4th
Thursday, July 03, 2008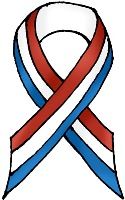 Wishing everyone a safe and sane 4th of July.
Let's keep in our hearts the brave men and women who serve in the armed forces so that we can enjoy the freedom this land gives us.
Let us pray for the eternal rest of all the veterans who gave their lives defending this country.
Bless you and yours.