24 Hours Without A Cigeratte & Soda... AHH!
Tuesday, July 01, 2008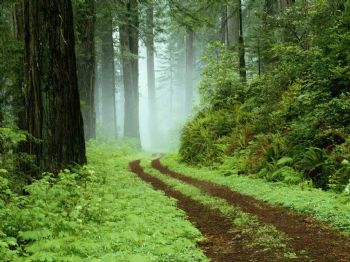 I recently quit smoking, actually it was yesterday!...so I'm new at this, but I am so happy with myself. I need lots of encouragement, as my husband seems to be on and off with his commitment to quit. I love him so much but I know now that I have to do this no matter what for my health, if not then no one will. He can't really be my accountability partner, because if he gets weak and I'm weak...take a wild guess what we do...we smoke!
So I am treating my support network of Spark Teams as my support group and help hold me acc0untable.
I'm hoping that if I stay off the cigerattes and soda, and maybe my poor body will actually realize that its time to lose weight! HA! I'm finally treating my body like it should be.
I think that some of us lose sight of what is so important, not just to lose weight...but as Spark People has taught us...to get to a HEALTHY weight...but in addition to that, LOVING YOURSELF! Love yourself enough to take a long bath, get a pedicure, massage, fix a healthy gourmet meal, whatever sparks you. When we treat our bodies with respect and not gorge it on cigerattes, soda, junk food, trans fats and oils and replace it with fresh fruits, vegetables, grains, nuts, healthy proteins and etc, we start to see a change...so here I am at the beginning of a long journey that I once lost sight of a few months ago, but now I am starring that long winding trail in the face, and even though the destination is amongst fog, I am bound and determined with Jesus to make it to the finish and be 40 lbs lighter!
Thanks Jesus for showing me how to love myself again no matter what my weight is!