Thirty Years
Tuesday, July 01, 2008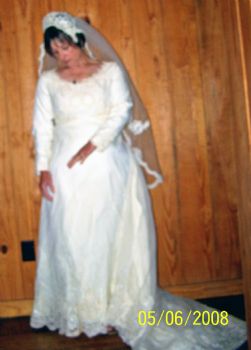 In June, my husband and I celebrated thirty years of marriage. One of the amazing things about this anniversary was that I could wear my wedding dress again. I was so excited that I was that magical size again.
I looked back and thought, "When I originally wore that dress, I thought that I was fat." Isn't it funny how we view ourselves?! Now I am elated that I am that size again.
A lot has happened in thirty years. Most of it has been good. I can see the hand of God in my life. He has been more gracious than I deserve. He has given me so much - salvation, unconditional love and a husband who loves me. I am truly blessed. Praise God from whom all blessings flow!