BEGINNING AGAIN
Sunday, June 29, 2008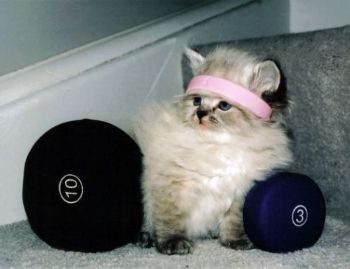 It began with 'just one ice cream cone' with my grandchildren after school on a HOT, HOT day. Then another...then another...then another...and then I was OFF my PLAN and felt hopeless about getting anywhere with weightloss. Sighhhhh....
Also I retired, and almost immediately found another part time job (which I'm enjoying greatly) but it's the kind of job that will have me entertaining clients in Boston and meeting with potential clients in their offices.
Suddenly, my life is no longer one which will accommodate the inclusion of a little puppy, so I had to give up the idea of the Guiding Eyes for the Blind puppy, for which I'd gone to a great deal of effort to make my home prepared. SUCH a DISAPPOINTMENT!!! I daresay, I'm even experiencing a bit of a 'grieving process' over that.
It's been an effort to force myself to face what I'm doing to me. In 6 weeks, instead of losing, I've gained 13.5 lbs!!! I'd refused to get on the scale and face the truth, but my body was telling me. I'm ashamed and embarassed and feel defeated, but I've always let that stop me in the past, and once again, I'm stepping out and beginning again, but this time with a host of witnesses out there in Spark Land!
So, greetings to all you fellow strugglers in the battle of the bulge. Together we can do this.
HUGS,
CAL