Smith Magenis Syndrome... Please Help
Monday, June 16, 2008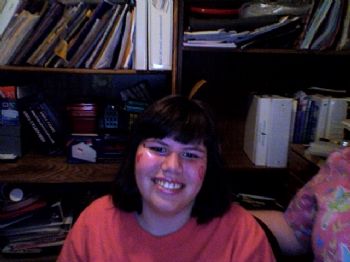 Smith Magenis Syndrome... SMS
Does anyone have a family member, a friend, a friend of a family member that is dealing with having or taking care of anyone whom has SMS..
I only ask because you know how sometimes when you care for someone, you like to have a support group of people dealing with the same thing.. I know that they have support groups for it.. but I thought that seeing as how Spark has helped me in sooo many other ways, that I might be able to find some people on here that can help.
So please... if you dont, if you could just pass on the word that someone is looking for others... you can even leave my name and stuff....
Thank You sooo much everyone.. You are Life Savers!!