Redneck Birthday Party!
Monday, June 02, 2008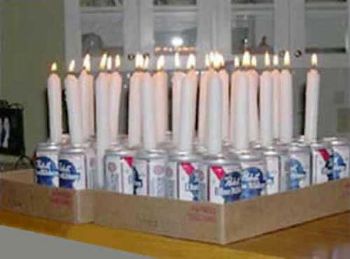 I went to a redneck birthday party Saturday night. It had all the "normal" redneck activities, cornhole, beer, shirts verses skins boys against girls volleyball (guess which team they wanted to be shirtless), beer, mullets, beer, a live electric guitar solo of Free Bird, beer, 4 wheeling and motorcycle rides, beer, quarter sticks of dynamite being set off for fun, beer, tequila, beer, redneck swimming pool (that's where ya line the back of your pickup truck with a tarp and then fill it with water), beer, beer pong, beer, and hot dogs. Now I had a good time, and the only thing on the list of activities that tempted me was the hot dogs. I am proud to say I only had one and I think I burned off the calories playing shirtless volleyball.