IF I COULD TURN BACK TIME...
Saturday, May 31, 2008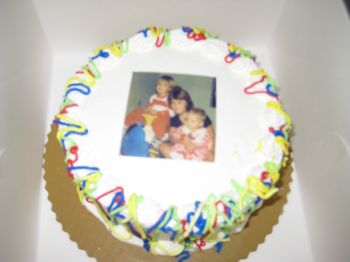 If only I could... Graduation at our high school got me thinking that next year at this time my second child wil graduate. My youngest will enter high school as a sophomore this year. Brittany is living at home and going to school and I don't think I will ever be ready for her to leave. When they were born I remember calculating when they were going to graduate and it seemed sooooo far away.
How does a mom let go? I want them little again. I think I now know why grandmas go crazy over grandchildren. I hope these next few years slow down a little but I have a feeling they won't.
I will treasure them.
IF I COULD TURN BACK TIME... Love that song.