The Scale was WRONG
Sunday, May 18, 2008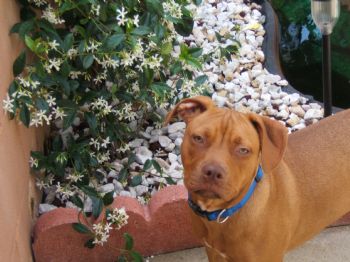 About a month ago I posted about my dog's weight increase so I thought I should update that blog.
I took my dog in last week for a check up. I wanted to see if the new diet and extra exercise was working. It turns out that there was a problem with the scale. MY DOG WASN'T OBESE and I was not negligent and blind for thinking that she looked okay.
I hadn't been starving her but I had limited her meals considerably and was taking her on extra walks and runs. I was so frustrated at the vet, but thankful to know that my pooch was healthy.
Thank you to everyone that posted their concern.
This taught me a valuable lesson, the scale isn't always correct. Therefore, now when I want to see how I am doing with my weight goals I am not only weighing myself, am measuring myself as well.