My body is a temple.....damn it!
Thursday, May 15, 2008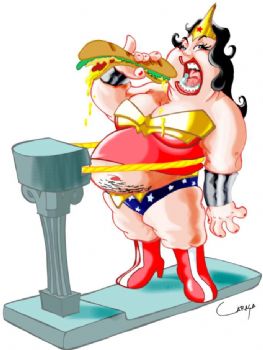 Well I have recovered! I have put the week at the Ohio Health Care Convention behind me and I am back to the weight I was before I went. But I'm hungry, so VERY hungry! My brain keeps telling me to eat like I did in Columbus. I just have to keep saying to myself "My body is a temple, although it has amble parking in the rear, it is still a temple!" Dear Lord help me!