A Milestone Today.
Friday, May 09, 2008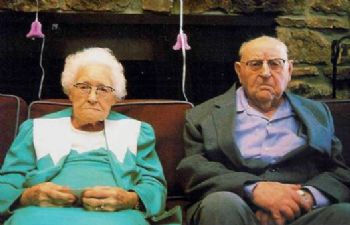 Today I left the 60's behind and began my journey into the 70's. It sure doesn't seem possible I am that age. I don't feel like it and nice people tell me I don't look it.
I feel so much better then I did last year at this time because of the pounds I have lost and the exercising I have been doing. I am constantly trying to learn new things to challenge my brain & body. Because I worked with the elderly for so many years I have seen the difference it can make if you are active, slim and have a happy outlook.
So, with that said, I'm looking forward to being just that...active, slim & happy in my 70's all with God's help and blessings.
Oh, the photo is just to get your attention. It isn't one of hubby & me.