How can so much time go by?
Sunday, May 04, 2008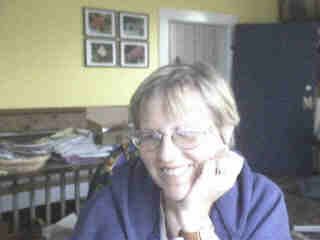 I have been an SP member for over a year now. It took nearly nine months to really get myself MOVING...which finally happened thanks to a challenge back in Sept of last yr. I feel really good about that.
On the flip side though, I have managed to GAIN weight over this yr. Some of that may be attributed to the hormonal changes that take place at this point in a woman's life...BUT, that is no excuse. I tried to recommit last Sept. but some medical issues got in the way. That is under control now, I think, so I need to start again. I don't want the pounds to be edging up as I get older as I hear that they can/do.
For right now, I would like to get ten pounds off and/or get down one dress size so I can wear clothing I have in my closet.