Afraid of not being fat~
Wednesday, April 30, 2008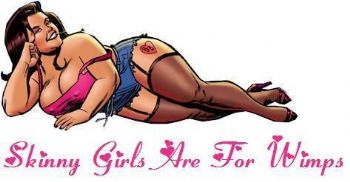 I came to a hard realization.
I believe that one of the reasons that I have failed so many times before is because I sabotage myself. I get so many pounds gone and I feel different, and I go back to before.
I feel thinner. I know its only a few lbs, but I feel different. And thats where the fear comes in. I have been fat for so long. I think i'm afraid of being thinner. I'm afraind of loosing myself (the fat chick I've been for so long).
I don't know why its so scarey. Being healty would be great.
I don't like being the fat chick that has a hard time finding clothes. Or gets snickered at when I go to eat. Or being watch when I go for a walk or exersise.
Does anyone else have this problem.