Being unmotivated affects more than just me
Sunday, April 27, 2008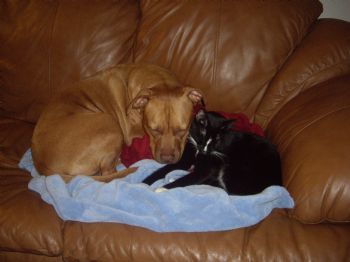 I took my dog to the vet last week. She has gained 24 pounds since August. The doctor warned me that this is unhealthy and that I need to make sure she exercises more.
It made me realize that my unhappiness and being unmotivated affected my dog as much it affected me. I used to go for long runs with my dog and I stopped as my relationship went downhill. I was also binge eating and I didn't do it alone. I ended up giving my poor pup too many treats. As a result, we BOTH gained weight. So now I not only need to shed weight for myself, I need to make sure I help my poor Maya as well because I want her to be around for a long time.
Hopefully all you out there that have pets can learn from this too.