BOUGHT A NEW BIKE!!!
Saturday, April 26, 2008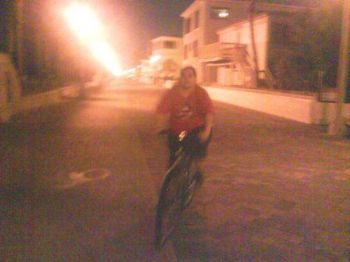 I am so happy, hubby told me to buy a bike this weekend instead of going out and spending money on food and drinks and it made a lot of sense to me so we went to Wal Mart and bought a $75 bike last night and went to Hollywood Beach (in Florida) and rode our bikes along the BeachWalk. It was soooo cool that we did it again this morning!!!
I love this new lifestyle, we are having so much fun this way and I realized I am doing good, I did 5.4 miles in about 45 minutes, that for me is HUGE (especially considering my weight).