O Kenya I needed that!!!!!
Tuesday, April 22, 2008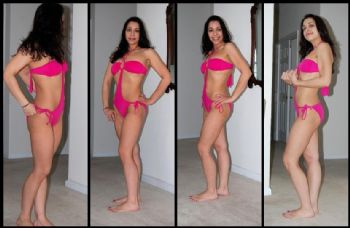 OMG! i did it i finally bought a bathing suit i feel AMAZING in! i loved my one from last summer it was pretty much the same thing i've always worn ...skirt to hide the inner thigh flab and backless tankini top to hide what i call "the rainbow" over my belly button... well no more!!!! a WONDERFUL friend of mine, matter of fact my mentor, has known me since my biggest days and went shopping with me.... i had to show her the bathing suit i secretly tried on days before and she loved it! couldnt get over it and was amazed at my doubts to make a final purchase... needless to say i left empty handed...then there was kenya's new pic in her hot red monokini and that was the last thing i needed! thanks for the push you didnt even know you gave!!!!