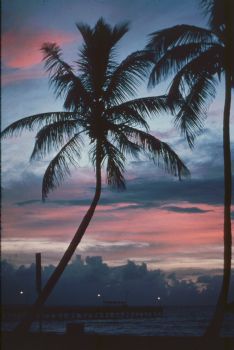 OK y'all!! I hear you (ahem, especially YOU, My Precious Erica (WESTSLOPERUNNER) !!!) ...
It has been a while since I have blogged... and, with the visits of so many -- almost 20,000 to this little Spark page, it is a milestone that I did not want to pass without some sort of acknowledgment and honor that it deserves -- that all of YOU deserve. Last October I came to Spark via brother Dave (PIR8DAVE) who "thought it would be cool to share" my story ... And, perhaps like some of you, with the passage of time, my story has evolved into this: a safe place to for so many of us to fall ... And really, that is what it was always meant to be because I am sure it is Divinely Created; Divinely Inspired. I take no credit for any of it -- although it bears my name and likeness, it is really the story of each and every one of us, individually and collectively --- the story of you and me .... Of untold pain, of hurt, of lost love, of shame, guilt, frustration, of feelings of worthlessness -- and more .... all of those things that have come to define our lives -- by our own choosing, we have come to learn. And, in all that we learn that it each of us who must first learn to forgive and accept ourselves for allowing us to ever feel -- even for a moment, pain, shame, guilt or feeling "less than" ... To know that we never deserved it -- that we are worth so much more than that. We are all ages, religions, genders, races, creeds .... it matters not .... Because our story transcends all of that ... And now we look to a place of forgiveness, acceptance, healing ... And, this little page, this safe harbor, is a place for all of us to learn that we can be greater than what we have been in the past -- what we have seen around us for far too long that somehow became acceptable in our politics, our work place, our families and our lives ... We can look for the higher good in someone --- we can touch someone's heart and life -- Just Because. We can choose to extend an olive branch and bring peace to a situation rather than being right to validate who we think are because we think we're small and don't matter .... You are already perfect in your Divinity and none of that old stuff that is rattling around in your head that you are allowing to define you matters one iota in the grand scheme of things... I promise. What really matters is that you stand in your personal Truth. That you get that YOU matter in this world ... That YOU can make a difference just because you are YOU. And, through a life lived with gratitude, love and grace, we count our many blessings --- not lack -- and it is in that space that will bring us to who we ***really*** are ... This is where we will find our True Selves ... True joy and True happiness!!
I thank all of you from the bottom of my heart .... Each time y'all leave me a love note, a message and comments, goodies and emails, I am honored and humbled by each and every one of them -- I truly am!! I treasure them all and hold them close to my heart -- just as I tell y'all in my replies. Not for one single moment do I take for granted the power of two beings coming together to share their True Selves and, in the space of possibility, experience the love, acceptance, peace, forgiveness that has thus far, been elusive ... It is in each of these moments, with each and every one of y'all, that I have come to live my life ... in Presence; in my Personal Truth ...
God Bless you all!!!
~~~~~~~~~~~~~~~~~~~~~~~~
A special thank you and acknowledgment to Dave for the pix above entitled "Calm Before The Storm" taken at our home in W. Palm Beach just before Hurricane Gilbert's arrival 1988.