Graduation Is Here
Saturday, April 19, 2008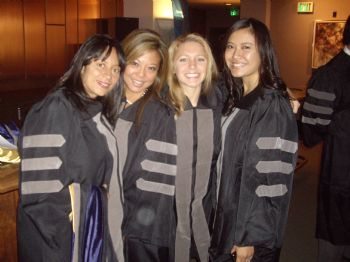 So I haven't been able to blog in awhile because I've been sooo busy. However, being that I have been posting so much about my graduation that and have gotten so much support from eveyone, I really felt like I had to share info about my day with everyone.
The ceremony was short and sweet. my family came and supported me. It was really nice to have my mom, daughter, neice, brother, sister in law and friends there.
I was even given a special award. Chiro School is over - it feels good. Now the real work begins.