Springtime Workouts Kill Two Birds With One Stone!
Sunday, April 13, 2008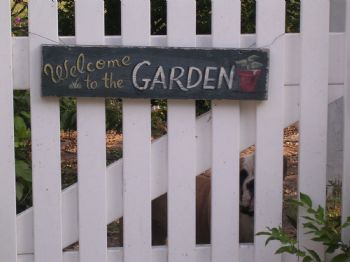 I love the springtime for more than one reason. I love the warming weather, the emerging flowers, the new life all around me. Most of all, I love it that my husband and I can get back out in the garden and loose all that winter pudge along with getting our yard it tip top shape.
You want an incredible total body workout? Try getting out a hoe or rake. Talk about work your abd, arms, behind, etc.
Not only are you making your surroundings more beautiful with the care and addition of flowers, veggies, and shrubbery, but you are making your body more beautiful also!
Yesterday I planted tomatos, spinach and kale. Got the beds ready for squash, cucumbers, pole beans. etc.
We also redid some flower beds and planted some sunflowers, begonias and pink pampus grass.
The soreness I am feeling this morning is worth it!