Did You Learn About SparkPeople on E!? If so, how has SparkPeople helped you?
Thursday, April 10, 2008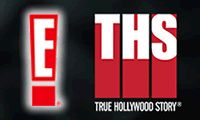 A few months ago you were watching a two hour special on E! TV called
True Hollywood Story Investigates: Diet Fads
, at the end of that program you
heard from two SparkPeople members
as they described their experiences with SparkPeople.com. Their efforts helped spread the word about SparkPeople to thousands of people just like you.
Now it's your turn to help
Spread the Spark
; we're asking all of the members that joined because of the E! special to leave a "thank you" for the producers of the Diet Fads show for helping you find SparkPeople.com. Let them know how the show and SparkPeople.com have influenced your life (have you lost weight, gotten healthier, changed your perspective on dieting?) Be sure to mention that you learned about SparkPeople from the Diet Fads Show.
Leave a comment on this blog to help out.
Member Comments About This Blog Post
MUMOF3MS
I was already trying to lose weight before I came to Sparkpeople. I was still trying to figure out what was right for me. I had failed so many times. I had been obese for so long. I knew I did not want to be on a diet. I would start with the right intentions but could not keep up with all the changes I made at once. I knew that I wanted to make healthy choices. Five pounds had already come off but I had so much further to go.

I usually keep my TV on in the background as I work for white noise. I had it in on E!. A program came on about Diet Fads. I could not help it. I started watching it. The two ladies seemed so happy about the progress they were making. I have to admit that I was skeptical. How could a program on the internet help me. Even though I had no faith in the program, I decided to sign up and see what it was about. Why not? It was free. (I am from the old school, that you get what you pay for. So again, I had no faith.) Boy, was I wrong. This site was exactly what I needed. They were letting me know that I was right in what I wanted to do and gave me a start in getting it done. They had me starting out slow and learning how to break my habits. As I started learning, I developed confidence in my decisions of how I needed to change my life. I learned that it was okay to go off track. That tomorrow was another day.

The biggest thing that I learned was portion control. This was exactly what I needed. I kept eating what I eat but just in smaller portions. My weight was coming off. The other big thing that I learned was to build confidence in getting up and moving my big body. I did not want to be sore. But when SparkPeople told me to make a commitment to 10 minutes a day. I could. Soon, I made the decision to commit to that plus 30 minutes cardio 3 times a week. I am now able to jog a little bit. As I set these small goals and accomplish them, I find that I am getting stronger. I have more endurance. I can keep up with the kids and at times outlast them.

Something I really appreciate that SparkPeople provides are the team forums. I have certain health issues that I have been able to discuss with other team members. And wow, what a difference it has made in my life. I continue to make the healthy decisions.

I probably could write a long dissertation of how much I appreciate SparkPeople. But I will end this by letting you know some of my successes. I have lost 40 pounds in 4 months. I may be in remission for my Grave's Disease. My doctor no longer wants to put me on medication for insulin resistance or high cholesterol. And this old lady who could never run, can jog for over 40 minutes without stopping.

I still have 42 pounds to lose. Imagine what I will be able to do by then. I have had to put in some hard work but it has paid off. Thank you E! and Sparkpeople for changing my life by showing the show Diet Fads. You may have saved my life. At least made it better.


3648 days ago

GTGYRL
Joined right after seeing E! Thanks for having such a great support system out there. At a time when everyone's trying to make a buck, it's nice to have people genuinely care and supply the tools needed for a successful way of life...FREE! Mucho Grande!!!!


3652 days ago

GOTTABEMETHIN
I have tried numerous diet plans for only do it for a couple of months. The closest I got to any success was going to WW meetings. But that ended when I got tired of going to the meeting to do nothing more than sit there by myself.

I love SparkPeople because I have 24/7 support. If I have the time I can be online. I don't have to fit it in. And I have made connections with other dieters like me. I can share my weight loss...and other parts of my life if I choose...with other people and that has made all the difference.

I have lost 20 lbs so far and that is the most weight I have lost with any plan ever.

Thanks Sparkguy! I saw your feature on the news (Fox I think) and really appreciate what you have done for all of us.


3653 days ago

KATES309
Here, I have found a better way to track my intake & output than writing it down in a journal...

My most successful losses came 6 yrs ago when I kept a journal of all consumed. The conversions took so much time.

Things have been crazy, but this has helped so much.


3654 days ago

SINDIEHOME
The first I'd heard of Spark people was on E!'s Diet Fads. I was so excited to find something that was so thorough in its information, user-friendly, unbelievable in its support groups, and free! It has given me hope that I will be able to get back to a healthy weight and stay there for all the right reasons.
Thank you E! for opening up this new world for me!


3654 days ago

DEEALANA


i saw sparkpeople on the THS: Diet Fads. It helped me get back in the game. I have lost 10 lbs and now go to the gym 4-5 days a week. Thanks, E!, and THANK YOU, Sparkpeople!!!


3654 days ago

UNPOCODEMIEL
Hi all! I saw it in Costa Rica....and it was exactly what I needed!




3654 days ago

PPAPES


Hi! I saw the program THS in E! here in Brazil. I stayed exciting with the possibility of lost weight, be healthy and not spend money. Immediately after the show, I joined Spark People and since them I´m love it. Thank you E!


3654 days ago

YESI1211
I saw this show in Jan 2008 and that nite I joined SP. It has been a great journey for me. I have so far lost about 20 lbs. and still have a long way to go 80 lbs. but I know this time I will achieve my goal thanks to SP and to E THS for spreading the word. If it wasn't for them I would have never heard of SP. Maybe in a year I will have a success story of my own to spread and motivate others with.


3655 days ago

PHILLIPJREESE
I've lost over 40 lbs so far this year, close to 30 lbs being due to SparkPeople! I LOVE it! I really know so much more about how to do it well, and I have the support now to really keep it going! Thanks!


3655 days ago

SUNSHINEPS345


I joined spark people the day after i saw the fad diets show, and don't have a single regret. I have lost weight, eat healthier, and live healthier. It keeps me accountable, and they keep up with me. Thank you spark people and thank you E!


3656 days ago

RACHWI
I joined Spark People about 5 seconds after seeing the show. I spent HOURS on the site the first day because there is so much to do! I feel like this is what I always needed- a place to go to get motivated and inspired, and a resource for any questions I might have. I have met the most amazing people who encourage me every day. So thank you Spark People and E for giving me the best tool for success I could have asked for!



3657 days ago

HAPPY3GIRL
I love THS and E! and watch it frequently. I watched the program on fad diets and saw the two women who had achieved success through SparkPeople. I had never heard of SparkPeople before and didn't give it a lot of thought at the time. I continued to think about the show and for some reason, SparkPeople kept cropping up in my mind. One day, approximately 2weeks later, I decided to check SparkPeople out.

The more I dug in the more I wanted! The more I understood the site, the more supported I felt.

At this point, I have lost 30 pounds with the help of SparkPeople and the lovely people I have met through the SparkPeople teams! It felt encouraging to be able to share my successes and setbacks in an anonymous forum. It was amazing and uplifting to hear similar journeys from other people.

Thank you E! for profiling SparkPeople. It has changed my life.


3657 days ago

LORE1975
I saw the program in Buenos Aires, Argentina. The next day I was joining Spark and I continue my diet with Spark support. The message board is so necessary for me, I feel I am not alone and I can always find someone to talk about my problem, which is not mine alone.
Thank you!


3657 days ago

TUKESTOICO

I saw the program here in Chile and I logged to the spark people site just for curiosity. Now I have better habits and I feel healthier.
Because of this I wanna thank the producers of the Diet Fads Show.
Thanks!!!




3657 days ago

DSDONEBTFG


i saw this story on 1/6/08 and immediately came to my computer and joined. thank you so much for running this story. it has truly, truly changed my life. every day i improve and when i fall back a pace, i jump forward two and thats because of this website and i never would have found it with E! running this program.

i was just thinking this morning that i would love to thank the two Spark members that were interviewed. is there any way to find out who they were?


3657 days ago

TUKESTOICO

I saw the program here in Chile and I logged to the spark people site just for curiosity. Now I have better habits and I feel healthier.
Because of this I wanna thank the producers of the Diet Fads Show.
Thanks!!!




3657 days ago

CINDYK333


i saw e's true hollywood story on diet fad's on 1/6/08.....on 1/7/08 i started spark people following my nutrition & fitness on the website daily. today is 4/18/08 and i am down 30 POUNDS!! thank you e true hollywood story for putting sparkpeople on your show!


3657 days ago

MELR03
Seeing the price of weight loss pile up can be discouraging no matter how much weight loss is involved. My weight fluctuates, or yo-yos, within a 10 pound range because I've never found a program that sticks. Actually, I just wasn't dieting correctly! All the other programs I've tried have told me why other programs don't work or are unhealthy and why they're the real deal, but in the end it was just another flop and money wasted. That's why I found Spark People's free membership so intriguing when I was watching THS investigates: Diet Fads, though I then found it to be the best program for me and worth so much more!

As I've said, I didn't have much weight to lose --11 pounds was my goal. The nutrition tracker really helped me identify what my major weaknesses were and have helped me greatly improve my eating habits with the meal plans. I initially tried to just keep my calories in the suggested range but wasn't eating any healthier (Proof that I was dieting the wrong way). Once I began following the meal plans, however, the weight started coming off!

This, in addition to the fitness tracker, keep me on track because they kept me monitoring myself. I wasn't cheat-free, but being conscious about my intake definitely helped. I also snapped myself out of "quick-fix" mode and gave myself a couple of months to get the weight off. Following the fitness tracker's calorie burn recommendations also kept me from feeling like I was slaving away at the gym or exercising at home. 20 minutes of cardio or strength training a day works just as well as hours at the gym and seeing goals of ~150 calories per scheduled day is easier to stomach!

SparkPeople has really taught me to be healthy through the diet program itself, e-mails, tips, strategies, and articles. I've gone from skimping on the fruits, veggies, and water to having 5-6 glasses of water a day thus far and getting my daily dosage of fruits (I'm still working on getting more veggies!) and being sure that I have enough rest. I not only think that I look better now that 8 pounds of my goal are gone, but I also feel better! I'm more energized and feel a boost in my confidence.

As if all of the above weren't enough, the amount of support from other people using SparkPeople is incredible. Everybody is here to be healthy. No one judges other based on how much weight they have to lose (or gain--dieting isn't always about loss) and always offers encouragement and support. In other programs I've felt awkward or isolated unless I drag a friend with me, but on Spark People you can talk to just anyone!

!




3658 days ago



Comment edited on: 4/18/2008 10:28:56 AM
BONNIESGIRL
I also saw the Diet Fads episode and it came at a point when I was completely discourged by all my efforts to lose weight and your show pointed out why all those fad do not work for long term success. I kept watching and when the segment for Spark People came on I wrote down the web address and logged on that day. I explored the site and felt like this was a tool that I could really use to help me reach my fitness goals so I became a member near the end of January. Since that time, I have lost 10 lbs. But, even better, I've lost 5% of my body fat!

Spark People doesn't just provide information on how to lose weight. I think most of us know that we must change our eating habits and exercise; but SP actually teaches their members with small graduating goals how to begin and then guides them each step of the way. What's more, if at any time a member feels discouraged or needs advice or help it is readily available through the support groups, forums, and advice from experts. SP has a group that will meet anyone's particular situation so you can connect with people who are dealing with similar issues.

I find the food tracking system to be an invaulable tool that allows me to monitor what I eat and see exactly what I'm consuming and what the nutritional content of those things are. Best of all, I can eat whatever I want! It is up to me to make good choices and the tools SP provides teaches me to do just that. There's also a fitness tracking system which not only allows members to track there exercise daily but also teaches them how to do each exercise properly by using short video clips of someone doing the exercise!

Once a member defines there goal, SP provides the tools to track those goals. This provides a member with the ability to see there progress and motivates them to continue. The wealth of information available is amzing!

Finally, there is a truly effective program that teaches healthy habits, allows each person to become responsible for and aware of what they're eating each day, teaches fitness and provides support and motivation to continue reaching for our goals.

I would like to express my thanks to E! for airing the Diet Fads episode. It has truly SPARKED an enormous changed in my life and my new lifestyle not only benefits me but everyone I love as well. I'm on my way to becoming the healthiest I've ever been and it all began with E! True Hollywood Stories: Diet Fads!


3658 days ago



Comment edited on: 4/18/2008 8:18:10 AM

MARLYS7877


I first heard about SparkPeople on the THS Investigates: Diet Fads. I logged on that day. I had within the month before that only lost 4 pounds and I was very frustrated. The last month I went through some medical issues that caused eating issues (work on my jaw!) and I was unable to work out, so I have been in maintenance since then, but i am getting better so it is time to get back on track! So far I have lost 18 pounds. It is not really large numbers yet, but I am not done, so dont count me out!! Thank you sparkpeople for all the support!


3658 days ago

MAIDMARION_346
Yes, I saw the E! fad diets program, and when they showed the segment on sparkpeople, i was interested, so far I had managed to lose thirty pounds on my own, but it has been so hard, so I decided to join and since then I have hit the fifty pound mark. It keeps me motivated, and I'm more able to forgive myself if I do mess up. SO Thanks E! for airing the program but more importantly to Sparkpeople who have made my weight loss a lot easier.


3658 days ago

TXTILLY
I saw the promo for the THS Investigates: Diet Fads. I have been on one diet or another without any real success off and on for 20 years and have been suckered in before by so many fads, this interested me. I made a point to watch the program and even heard about fads that were news to me and were, frankly, disgusting. I mean--deliberately ingesting tape worms to lose weight? Really? Come on! It was on this program that I heard about SparkPeople. Prior to this, I participated in a different on-line support community on one site, tried to track my food on another site, tried to blog on another site, and get informational and/or motivational articles from even more sites. However, it was all overwhelming and I would just give up. It was easier to just be fat and happy than hungry and stressed!

After the program, I checked out SparkPeople and loved how much information was available--not just info on nutrition, but also on fitness and motivation. The reason I initially joined, however, was the great food and fitness trackers and that is what I used primarily for the first few months this year. On the trackers, I am able to enter in my own foods or select from a pre-loaded list, save them in a favorite list, and just choose from that list for the foods I eat most often. After I got going, this became so easy. In addition, I can track whatever nutrients and values I want to track and am even able to set up my own ranges according to the specific recommendations for me. I am able to get reports on everything to ensure I am on track or see where I need to make adjustments.

However, I still continued to blog on another site and I just wasn't participating in any online communities or getting support in that way. But one day recently, I took the time to really dig into the site and learned what I was missing. I was blown away by SparkRecipes and the recipe calculator. I am creating my own cookbook online, gathering recipes recommended by the Spark community that fit into my new way of life. So, I then went to check out the Spark Teams and started participating there. The support of the Spark community has revitalized me in my efforts and I don't feel so alone. We challenge each other, share our victories, console each other and support each other as needed. I immediately began receiving replies to my posts and loved the feeling of a community with shared goals. Finally, I created my own Spark Page, transferring all my previous blog entries to my Spark Page. Before, I hardly ever got comments or support. Now, it seems like when I need it the most, I get an email notifying me of a comment.

How has Spark People helped me? Because of the tools I have used, I have been able to lose 46 pounds since January 1, 2008. I am more fit, have more energy and am more motivated than I have ever been in my life. I have been fighting this battle for over 20 years now. I am tired of the ups and downs that go along with that. Because I learned about SparkPeople, I no longer succumb to the temptation of fads but am armed with the tools, information and support I need to make a permanent change to be healthy. I have not been using SparkPeople to the fullest until now but I have found that I don't need all those other sites anymore. SparkPeople is truly my partner in this journey.


3658 days ago

NICKIR101
It was a Saturday afternoon and i was siting on my couch like most of my days were once spent eating away the day. When i saw the investigation on
"Diet Fads" i initially was watching just to see if i could pick out a fast and easy way to lose weight. But then i saw these two woman on there that looked like me! they talked so real about the struggles of weight lose, and how they just needed more knowledge on how to lose weight the right way. Knowing and excepting that they're going to make mistakes from time to time. After i saw this i could relate so much i signed on right away and never looked back.

I know log on daily, read tips, and get inspiration from other woman exactly like me. I honestly think it was some kind of sign from god. Because of my weight my Marriage, and Mothering skills were horrible, because i was so depressed and insecure. I thank god and sparks for giving me a little nudge. Weight lose to- date is 15 lbs



thank you!!!!!




3658 days ago

LEITZU
I think the "Diet Fads" E! program help me open my eyes. There's a lot I have in common with some of the people in the program and it also showed me how far are we willing to go to lose weight! It is crazy!!!
I have to thank the show for letting me know about sparkpeople.com. In this site I have found great tools, information and the support we all need to get through this and reach are goals.


3659 days ago

DESMCLAUGH
Learned about the SparkPeople website via THS Investigates: Diet Fads on TV. Based on the show's interviews with the current members I thought it was worth taking a closer look.
I joined the website in January and have achieved the following to date:
log 120min/wk of cardio
ran in a 5k
lost 12 pounds.

I have found that this site has given me the tools to set goals, research areas of interest, and achieve results. I find the following components to be of key importance:
The Fitness Tracker
Weigh In Tool
personal SparkPage
Message Boards



3659 days ago

MELHAMM42
I was turning through the channels and saw the two women talking about losing weight with the help of Sparkpeople.com on E! and I got very excited. Not only had they lost weight but the site was free! I can't afford to join a club and I don't have the time. I take care of my elderly Father and don't have a lot of time away. It was perfect for me!! I've made so many friends who help me understand about health. Many of them have the same problems losing weight as I do.
I have went from a size 14 to a 10 and I have also lowered my colesterol. I have become more toned and am getting support that I have never had from family or friends. I am strong in my thinking and continue to push on to better myself, lose weight and live a healthier lifestyle.
Melissa Hamm


3659 days ago

KELLEY42


As I was watching the E!TV program on "Fad Diets", I was honestly curious to see if there was yet another for me to try. Little did I know that I would be introduced to something that would change my whole thinking on diets forever. I was always looking for a "quick-fix" to my weight problem, and of course, many of the "fad" diets I had tried worked for a while, but the results were not lasting. And because of the restrictions and monotony, I would lose my motivation quickly. Then, Sparkpeople came into the picture.
I was hesitant at first to really involve myself into what I thought was yet another dieting roller-coaster, but I soon found out that what I had found was a blueprint for a healthy lifestyle. I became a member of Sparkpeople at the end of the first week in January of this year, and during this time, I have not only learned to make healthy choices in terms of food and exercise, but because of my daily contact and encouragement from my SP friends, I have also learned that I am a strong, worthwhile person, capable of achieving my goals. Being healthy physically is just one part of who I am. But when you are part of a community, helping, and being helped, you grow internally as well.
I love all of my Sparkteams and the wonderful people in them. I have made some really terrific, caring friends. And if I had never lost a pound on this site, I would still be extremely grateful for that. But the truth is, I have lost weight. In the little over 3 months that I have been active on Sparkpeople, I have lost 29 pounds, going from 180 to 151. And am I still motivated? You bet I am! I feel great! I feel healthy!
So I would like to say a big thank-you to the producers of E!TV and to Sparkpeople. I am no longer dieting; I am living healthy and having fun doing it! Kelley


3659 days ago



Comment edited on: 4/17/2008 7:49:53 AM
NATTSO78
I had never been one to actually "diet" the right way - I always went for the easy fixes - you know, eat everything, take a pill & lose it all! Yeah right. When I saw the E! special on SparkPeople, I became inspired - this was the lifestyle change I needed. It was a real and effective precription for a healthier life. Sine joining up the day after I saw the special, I have lost 25 pounds, gained a ton of friends and have boosted my self-confidence 100%. When I say it's a lifestyle change, it really is. Everyone I know who wants to lose weight or drop cholesterol, I refer them to SP - it has changed the lives of many permanently and I am thankful to be one of the lucky ones this website/community/Godsend has inspired to be healthy.

Thank you so much for showing me the way!




3659 days ago

AMYSAV
I heard about Spark People on E and thought I would give it a try. I had never had a weight problem until I hit 40. I ballooned up to 200 pounds. I had tried to loose the weight before but never with much luck. I had started to believe it was okay that I was 50 pounds overweight because I was in my 40's and I was happily married.

I realized I had to stop kidding myself, and it was at that time that I saw Spark People on E. I went to my computer immediately and signed on. I haven't been without your website for a day. I have gone from 200 pounds to 174. I have hit barriers but with the help of your staff and coaches along with daily emails I have broken through.

I now RUN!! I have never been a jogger, but I LOVE IT!!! I am happier. I feel better. I have dropped 3 dress sizes, and I look forward to my next mini goal - 170!! I tell everyone I know. I did it through Spark People and you can too!



3659 days ago

LORELIA
I watched the special on E, on Diet Fads, of which the scary part is a lot of the supplements I had tried or even at some points abused. Then it mentioned Spark People, and I wasn't to sure about it. I rewatched it later (DVR'ed it) and wrote down the website. After I registered, it took me awhile to get seriously involved with the tools that it offers. Now I absolutely love the site, I have to check in everyday and the people on the site have been warm, welcoming, supportive, and such inspirations. I am actually finally starting to drop the weight and get in shape the healthy way.


3659 days ago

DACHSIE1
When I saw the program on E, I knew that this was for me. I've lost 60 lbs in the last 3 years on my own. I wanted something that would motivate me to lose the last 20 and Spark People definitely did that for me. It is so wonderful to have friends out there that know where you are coming from. Also, it has given me the opportunity to help others who are struggling with advice, suggestions, etc. Having the ability to track my calories and exercises are invaluable. Thanks so much to E for doing the piece that started the SPARK. It is a truly life changing experience and it's FREE (what a concept in today's world). Bless the man who started it all, he is our HERO. All the best, Leslie


3659 days ago

SUDHISH1
well to put it in a few words sparkpeople helps me track my daily activities. its a place for me to look for direction and guidance. With sparkpeople I have been able to identify healthy food choices through the nutrition tracker tool. The fitness tool helps me setup a schedule for exercises. Initially it was difficult to be regular on sparkpeople but for the past 3-4 weeks I have been a regular and have shed over 5 pounds through diet and exercise.


3659 days ago

TALLMICHELLE


I found out about sparkpeople.com from the E! Investigates Diet Fads. It's changed my life for the better! I've always had weight problems, mostly from not knowing how to diet properly or count calories. With sparkpeople, it tracks the calories for you. Plus, there are fun graphics that keep reminding me to drink water and eat vegies. I've learned a lot about calories and eating properly and exercising too. I've lost over 14 lbs since I've started and I'm not fearful of gaining the weight back. How to lose weight and stay healthy makes sense now.


3659 days ago

TINARETTER
I am so thankful for sparkpeople. I was watching yet another show on diet fads and saw one that sparked my interest. I went right to the computer to check it out. There is so much information that before I realized it I had been on the site for 2 hours. This has helped me lose weight, learn to eat healthy, and given me confidence. I am on sparkpeople every day to see what I need to eat or what exercises to do. If I feel like I have failed in an area I go to the motivation page. If I need music to work out to, it is there too. Thanks so much for sparkpeople.


3659 days ago

EMERALDMOONWIND
Sparkpeople is the best thing that has ever happened to me! I started in January and I'm trying to lose 150 lbs. I've lost 48 of those so far. This place is so wonderful. There is so much support here and the tools cannot be beat. I tell everyone about it when they ask me how I've managed to lose the weight that I have. Many of my friends and acquaintances have joined as a result. I love sparkpeople so much. Thanks so much!!!


3659 days ago

ANDI13
Thank you so much for highlighting Sparkpeople on E!. I would never have found them before. I don't want to pay to go to weight watchers. I have all of the suport that I need on this community and I don't have to count points. I love it!!! I love how I can track my fitness minutes. It is such a rewarding program. I recommend it to everyone that I know that is trying to be healthier person.


3659 days ago

MSCIULLO
I thank E SOOOOOOOOOOO much! I was diagnosed with Non Alcoholic Fatty Liver disease in November of 2008 and could not afford Weight Watchers or to pay for E-Diets. So I began reading and watching anything about weight loss and found Sparkpeople by turning on my TV. 4 months and 20 pounds later my liver levels are normal and I am much happier and healthier and moving better than I have in years! So THANK YOU THANK YOU THANK YOU!!!


3659 days ago

DAMNLUCKYDOG
While struggling with my diet for many, many moons I seen a ad for a show on E for the True Hollywood Story Investigates: Diet Fads and decided to watch. When they talked about SparkPeople, a online community for people who want to lose weight, live healthy and most of all,,,make a lifestyle change to not only put a end to the weight they carry around on their body's but the even heavier one they carry around on their shoulders I thought,,,that's just what I'm looking for. Sparks not only connected me to some really great people who struggle with the same day to day issue's as me but the food and diet tracker's are fabulous. I have learned so much reading the health articles I almost feel like a health expert myself. They showed me all the wrong things I was doing and taught me the right things to live a healthier lifestyle not to mention, coach Nichole's fitness video's have been whipping me into shape. The support and motivation I receive from Sparks has truely been a blessing. Thanks E!


3659 days ago

LDSANTO
I learned about Spark People from the Diet Fads Show on the E channel. That evening, I decided to check out Spark People because I'm overweight and have been unsuccessful at losing weight. I have been a "Spark People Junkie" ever since and have lost 21 pounds in 3 months. I journal my food every day and have made quite a change in my eating habits. I have 29 more pounds to lose and know that the tools available to me on the Spark People site will assist me in achieving this goal.

Spark People has changed my life.


3659 days ago

RUBELLA
I first heard about Sparkpeople from the E! special. Since then I have started eating healthier food and getting into exercise. My fiancée is a doctor and he has even started recommending the site to his patients because of my positive personal experience.


3659 days ago

BEANHEAD0204
I joined because of the E! Special. I love the way this place helps you track your goals and keeps you motivated.


3659 days ago

KSFARMCHK
I found SparkPeople after I had lost 32 pounds. The supportive people, the nutrition and exercise tracker have all helped me to continue to lose another26 pounds. I will continue to spark until I reach my final goal which is to feel and look great!!!




3659 days ago

MOMMYOFTWINS3
When the E! special on Fad Diets aired I was on the slimfast program and had loss about 10 pounds but was fustrated and sick of the restrictive diet. I decided I could no longer live like that and losing the amount of weight that I need to lose would take longer than a temporary diet could sustain me. So sparkpeople got my attention. I've yo-yo'd before in the past mainly because I lacked support. I needed to find a support system that could see me through my battle. Sparkpeople.com gave me the support and information needed to help me find a healthier lifestyle that I can maintain for the long haul. As of today I have lost a total of 35 pounds and I am just as motivated today as the day I first started. The people I have met along the way is the exact encouragment and positive vibe that I always lacked in the past. I am confident that I will continue to lose the weight to reach my goal of -125pounds. I will be the person I always wanted to be.


3659 days ago

MISTY1205
I had been needing to change my lifestyle since before I had my first child two and a half years ago. I always talked about going on a diet and getting in shape, and my husband pointed out the fact that I needed to change my lifestyle. I watch E! a lot, and when I saw that they were having a show on fad diets I was glued to the tv. I thought that most of the diets were pretty outrageous, until I saw the two women come on and talk about Spark People. I thought, "How could that just be a fad? It sounds like a great resource!" So, I immediately got on the computer to check it out. Spark People has changed my life. I love being able to track what I eat, my fitness, and the motivation that you get from it is unbelievable. Not to mention access to recipes, exercises, success stories, etc. I've also had three friends join, and they love it too. We have our very own team and keep track of each others progress. I've lost 10 pounds since I signed up, and have Spark to thank for it. I had quite a few fall backs when I went out of town, but I kept pushing on thanks to Spark People motivating me. Thank you so much E! for airing "THS Fad Diets", and including Spark. I know as long as I have Spark that I can reach my goals, and maintain a healthy lifestyle forever.


3659 days ago

SNEAKYGREG
I had really been concerned about my weight but did not want to start a "diet" I wanted to change the way I look at things. I was looking through the channel guide onenight and saw the diet fad program on E! and watched. I was intruiged by the portion of the show that mention Spark People and decided to check it out. I am down 26 lbs since January, my eating habits are so much better. I am running for 30 minutes 3 times a week and doing an 11 minute mile (almost got the 5k down). I am using my bowflex 3 times a week and my pants size has gone from a 38 to a 36. My energy levels are up, I sleep better all in all I would say I feel 100% better. Thank you E! for airing the show and thank you Spark People for being there for me.


3659 days ago

MLMRW135
I went into the new year thinking that this was going to be the year I lost weight. I was going to give up sugar, especially chocolate. I was going to do all things that had failed in the past. Then I had a transforming moment and I knew I needed to control myself not the food. What I needed was accountability. I needed to get honest. I needed to know someone knew how much I weighed and what I ate. But how to make this happen? Then I watched the E! Diet Fad special and realized SparkPeople was the answer. I signed up, invited friends to join and help me keep track of my food and exercise. Since I joined in mid January I have lost 26 lbs and have been completely honest about my weight and my eating. I have made permanent life change instead of failing at another diet. Thanks E! and SparkPeople.


3659 days ago

MCMARY8


After watching Diet Fads on E!TV and seeing the women talk about SparkPeople, I joined the next day. I have been getting daily recipes, motivating talks, exercise tips and I feel fantastic! I am now conscious of what I eat, am more aware of portion size, and feel much healthier. Thank you for airing that show, it has changed my life.


3659 days ago

CASTONLATOYA
I learned about this site from the show. Over the last 7 years I have had 5 kids.So you can guess the troubles that I have with my size. I have tried so many diets prescriptions and all. I am so glad that I found this site. It helps do things I wouldnt have the patients to do otherwise, like plan meals this site is a blessing.


3659 days ago

WEIGHIN02
HI I JOINED BECAUSE OF THE SHOW AND I HAVE LOVED EVERY MINUTE OF SPARK PEOPLE. WHEN I AM FEELING LOW BECAUSE OF A FOOD MISTAKE I CAN COME HERE AND GET ENCOURAGEMENT TO GO AND LOOK AT THE BIG PICTURE . THEY TELL U WHAT U CAN EAT, AND YOUR FITNESS REQUIREMENTS. ITS GREAT SO GLAD I HAVE FOUND IT


3659 days ago

| | | | | |
| --- | --- | --- | --- | --- |
| Member Comments Page (112 total): | 1 | 2 | 3 | Next > |



Disclaimer: Weight loss results will vary from person to person. No individual result should be seen as a typical result of following the SparkPeople program.